Riding Mill have had the perfect finish to their dice cricket virtual tour of Australia with a 3 wicket win against the well credentialed Cricket Library Podcast XI.
After winning the toss and electing to bowl, Riding Mill had immediate success removing Clifton and Penna both out LBW to deliveries that looked to keep a bit low from Scott Dickson.
The umpires were certainly earning their money with yet another LBW decision seeing Devlin on her way for 6 when she was trapped in front by Jonny Bennett.
The wickets flowed steadily for the visitors with Greenwood taking a good catch to remove the dangerous Ludeman for 18 off the bowling of Riding Mill skipper Liam James.
Steve Kent soon joined the party removing the experienced Stevens for 16, yet another player to depart LBW on a surface that was showing signs of unpredictability for the batters.
Cricket Library Weekly podcast co host Robbie Mackinlay looked very impressive for his 16 but found himself out stumped by Greenwood to a ball from Aly Hall that hit a crack and deviated past the edge of his bat.
Captain Matt Fiction was building a formidable partnership with Andrew Ellis before Ali Raza got one to jag back and trap the podcast xi skipper in front for 13.
Ellis and McDermott started the rebuild taking 16 off the Longstaff over which was the first over of the innings without a wicket falling. Unfortunately for the hosts, when dice cricket veteran Brian Watson removed Ellis, out stumped for 25 and then Hughes a couple of balls later for three, Riding Mill were well and truly in the box seat and very much on top.
Alister McDermott and Josh Lalor restored some pride with some strong late order hitting before Potts claimed the 6th LBW of the innings leaving the hosts all out for 140 with one ball left in their allotment of ten overs. Traditionally this score would be considered below par but with a strong bowling line up we would have to wait and see if it was indeed enough.
Riding Mill got their run chase off to a positive start with last ball hero in the previous game, Tony Potts forming a strong partnership at the top of the order with Mark Butcher.
Emma Hughes was able to get the breakthrough however removing Potts who was out to a good catch by Ludeman for 17. Very next ball Hughes accepted a sharp return catch to see Greenwood on his way without scoring.
When Alister McDermott followed this up with two wickets in his over, firstly dismissing Butcher for 12 out to a good catch by Andrew Ellis and then some smart glove work by Ludeman saw Brian Watson on his way for a 2nd ball duck out stumped.
At 4-38 Riding Mill needed to rebuild their innings which Longstaff and Raza began to do taking 11 off the Ellis over that followed. The podcast xi skipper Matt Fiction then provided Ludeman with another stumping when he lured Longstaff out of his crease sending him back for 13.
Another over of consolidation followed with 16 coming off Mackinlay before Nina Stevens picked up the big wicket of Ali Raza who was looking like seeing Riding Mill home after playing some exquisite strokes on his way to 42 from 15 deliveries.
Sam Devlin was able to put the breaks on further removing Aly Hall with Ludeman again taking a good catch to see him on his way for 9. Steve Kent and Riding Mill skipper Liam James were left with the task of collecting 30 runs off the last two overs to win.
This was made more challenging with some very smart bowling from Penna, restricting Kent and James to just 13 from her over. It was Steve Kent however, who found an extra gear hitting a six and a four off the first two balls of the final over before finishing the game with a towering six to wrap up the win.
Players and virtual fans stormed the ground to embrace Kent who had batted magnificently for his unbeaten 36. It was Ali Raza though that was officially named player of the match for his 42 that set up the victory as well as the big wicket of Matt Fiction with the ball.
Thus ends another successful tour with Riding Mill finishing with four wins and four losses of the tour and leaving the virtual shores of Australia with their heads held high.
Riding Mill will now continue their preparations on the field for what is expected to be a huge English summer ahead.
Please make sure you subscribe to the cricket library podcast to show your support of the dice cricket tour organisers.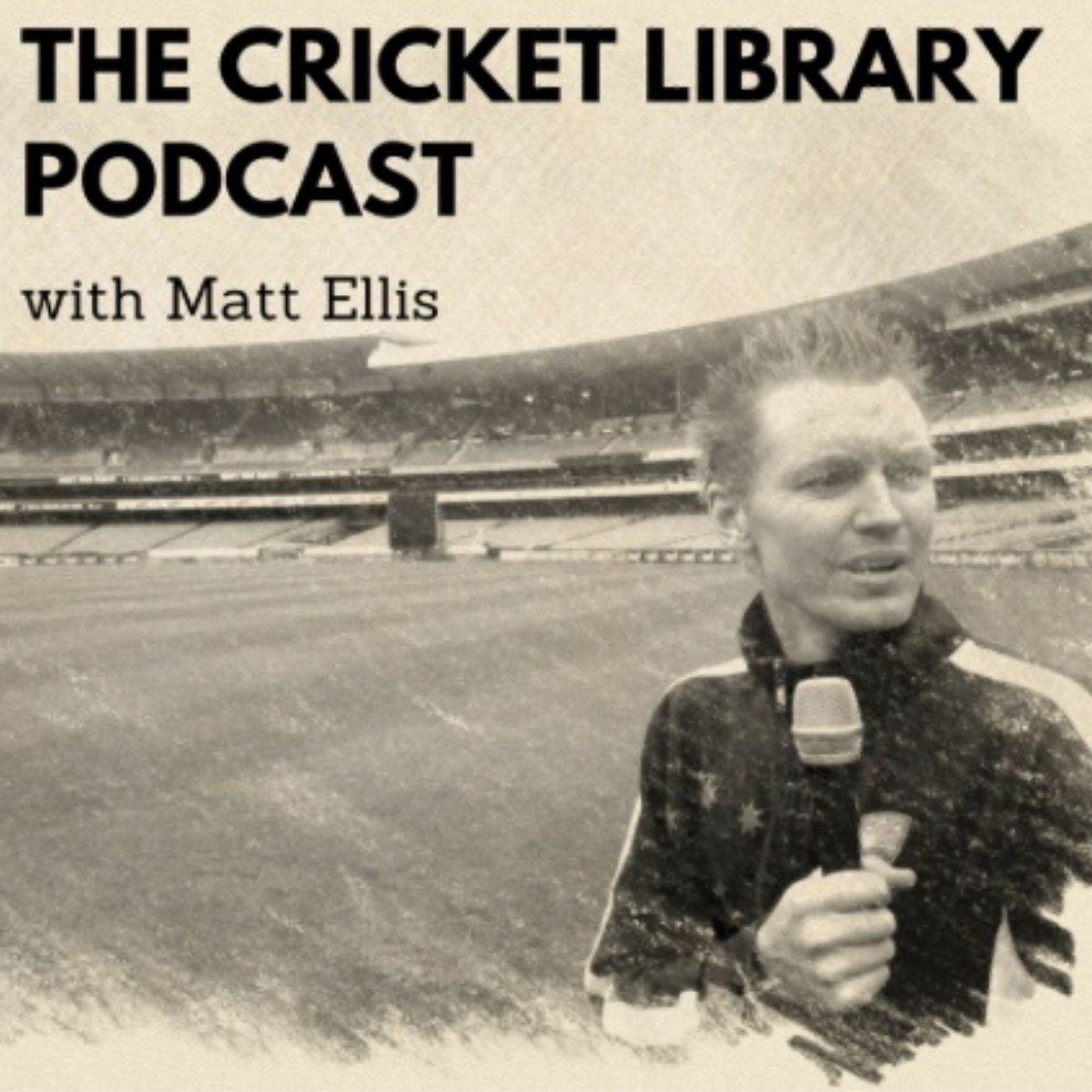 Peter Parker – Special Guest on the Cricket Library Podcast
–
The Cricket Library
In this episode of the Cricket Library Podcast, host Matt Ellis sits down with renowned cricket umpire Peter Parker. Peter shares his journey from being a talented cricketer to becoming an umpire, the challenges and rewards of being an umpire in the sport he loves, and the thrill of witnessing spin bowling legend Shane Warne in action from the best seat in the house. Peter also talks about some of the controversies he has been a part of as an umpire, and how he dealt with those situations by owning his mistakes and moving forward. He shares insights into the epic One Day International at the SCG when Michael Bevan hit a four off the last ball, and how he managed the pressure in that moment. Through his stories and experiences, Peter highlights the importance of having a passion for the game, staying focused under pressure, and always striving to improve. This episode is a must-listen for anyone who loves cricket, whether you are a player, a fan, or just curious about the inner workings of the game. Don't miss out on this fascinating conversation, and be sure to subscribe to the Cricket Library Podcast and leave a review to help us to continue to start conversations that inspire a love of cricket.