A classy half century from Steve Kent, three wickets from Chris Jameson and some valuable runs from the Riding Mill tail have been overshadowed by a remarkable unbeaten 80 from just 24 balls in one of the most destructive dice cricket innings you will ever see from Pras Sivanathan.
After winning the toss and batting it looked like a masterstroke when the Riding Mill openers to the score to 19 off the opening over from Alex Jameson. The game was quickly turned on its head however, with Chris Jameson creating chances as well as claiming three wickets in an over that had everything.
The over started innocuously with Dickson working the ball on the onside for two. Dickson then played down the wrong line and was on his way bowled for 9. Very next ball, Riding Mill skipper Liam James was struck on the pads with a huge shout for LBW turned down. Next ball was an almost identical delivery with the umpire this time unable to find a reason why not to send James on his way back to the virtual pavilion for 0. Aly Hall strode to the wicket and he too was unable to contend with the bowling of Chris Jameson who had it on a string. First ball Hall survived a shout for LBW after shouldering arms to a ball that nipped back from outside off. The next delivery was a straight one that found the edge of Hall's bat and into the gloves of Kissing Point keeper Kath Aubourg seeing him too on his way for a duck.
Opener Steve Kent who made 48 the last time the two teams met watched the calamity unfolding from the non strikers end and would need to make a similar contribution this time around to ensure Riding Mill were to make a respectable total.
Steady wickets were flowing with Nate D'Silva removing Iain Longstaff out to a straightforward catch by Bri Aubourg. Kent remained the beacon of hope dispatching 22 off Jake D'Silva's over before Joel Marks was stumped by Kath Aubourg off the bowling of Bri Aubourg for 3.
Simon Aubourg and Matt Wylie then followed this up with two wickets each, including the big wicket of Steve Kent who departed for a classy 50 from 16 balls out caught behind off the bowling of Wylie. Mick Collins was out caught and bowled by Simon Aubourg for 18 while Butcher was bowled for a duck by Wylie and Gez Greenwood bowled by Aubourg for 4.
Riding Mill had capitulated to be 9-96 after 7 overs with tail enders Tony Potts and Brian Watson left to add some respectability to the total which they did in style with Watson peeling off 20 from 10 before being trapped LBW by Pras Sivanathan on the penultimate ball of the innings. Tony Potts got off the mark with a 6 and went on to make a valuable 26 not out from just 9 balls.
With only 135 on the board, the Riding Mill bowlers would have to bring their A Game. Brian Watson who is normally very reliable with the new dice did appear to look tired after his valuable cameo with the bat. Unfortunately Watson missed his lengths and was taken for 22 off his over with Pras Sivanathan taking full toll of anything loose dispatching three sixes.
Tony Potts managed to get a breakthrough with his first delivery with Gez Greenwood effecting a clever stumping sending Rohan Sivanathan on his way for 1. Dave Aubourg joined Pras Sivanathan at the crease and was looking good before he was out to a sharp caught and bowled chance by Mick Collins.
Meanwhile Pras Sivanathan raced to 50 and was looking like a man on a mission. Kissing Point skipper who was coming off a century in A Grade was also looking good at the crease before he was stumped by Gez Greenwood after charging down the wicket trying to launch Iain Longstaff into the virtual nature reserve.
Kath Aubourg was able to launch a few into the virtual nature reserve hitting her first three balls for 6 before Longstaff had the last laugh when she skied one to Aly Hall who took a comfortable catch.
The star of the show was Pras Sivanathan ensuring the victory target was reached in rapid time finishing 80 not out off just 24 balls with Simon Aubourg making a valuable 13 not out at the other end.
Pras Sivanathan was named the official player of the match with Riding Mill needing to regroup before they head to virtual Victoria to take on the Pomborneit Bulls who will be making their dice cricket debut on Thursday morning Australian time.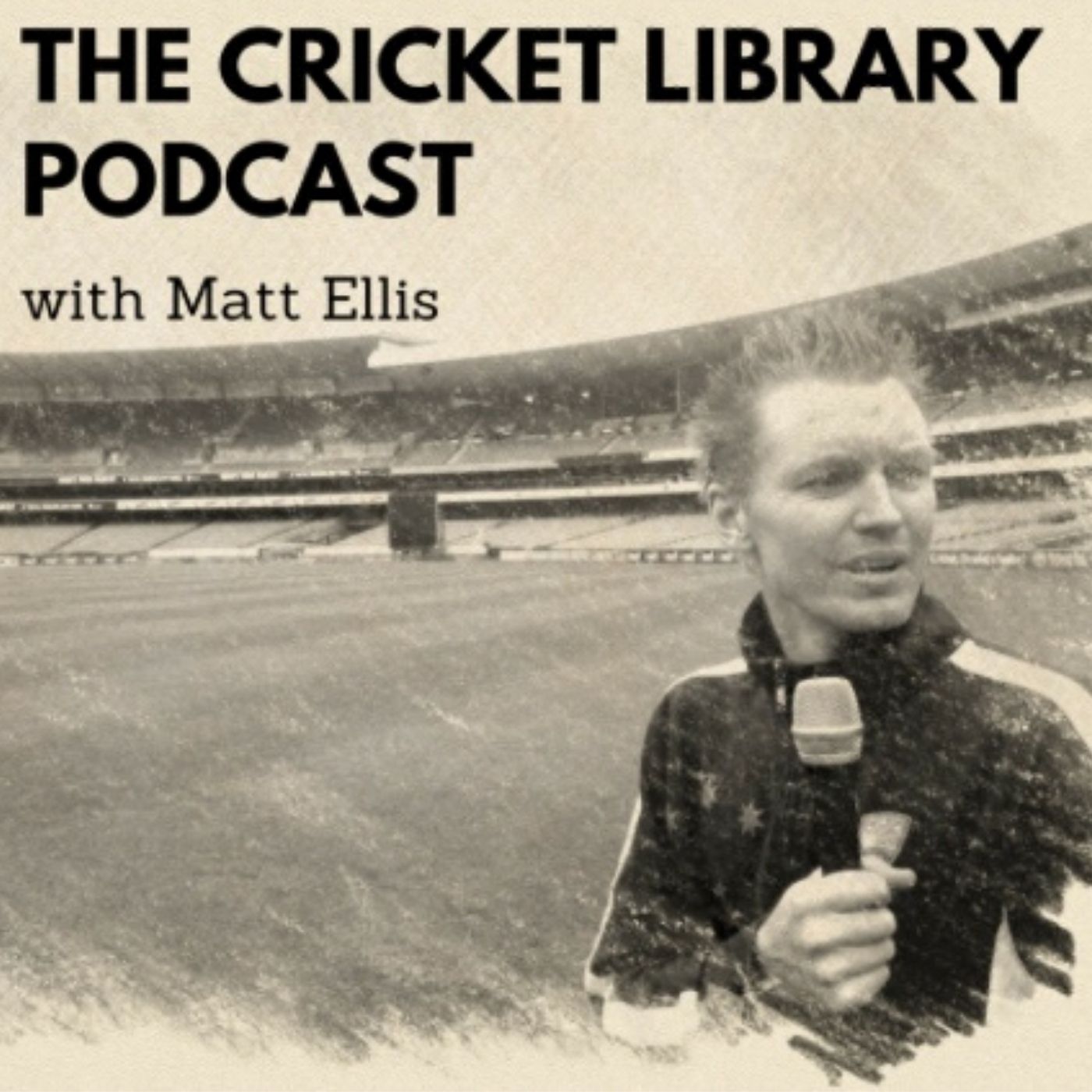 Michelle Goszko – Special Guest On The Cricket Library Podcast
–
The Cricket Library
Michelle Goszko is one of the most passionate cricket people that you will ever meet. In this edition of the Cricket Library Podcast, we will hear from Michelle about the origins of that passion and how it lead her to a distinguished career with the highly successful NSW Breakers and National honours. Michelle sheds light on her historic double hundred on Test debut, the winning culture at the Breakers, winning a World Cup at Eden Gardens and her prowess with the ball. We also get some insights into the highs and lows of being an elite athlete and her transition out of playing cricket into coaching and commentary roles. The cricket family was in shock last year when Michelle suffered a stroke and she shares openly about the impact of this and her road to recovery. Needless to say, we ask Michelle to select three people that she would most like to have a net session with. Please remember to subscribe to the Cricket Library Podcast on your favourite podcast provider and leave a review to help us to continue to start conversations that inspire a love of cricket.