Tom Place has had a dice cricket debut to remember claiming 2 for 11 and peeling off an incredible 89 not out to see the Pomborneit Bulls claim victory over the touring Riding Mill Cricket Club on their virtual tour of Australia.
After winning the toss and batting Riding Mills first assignment was to ensure they batted their full allotment of ten overs having been bowled out in their previous two fixtures.
Things did not get off to an ideal start for the tourists at the virtual Pomborneit Recreation Reserve when Sam Darcy had Riding Mill opener Jonny Bennett trapped plumb in front for 6 in the opening over.
Scott Dickson and Steve Kent who was coming off runs in previous fixtures set about re-building the innings moved the score along to 54 before Kent edged one through to Dave Murphy behind the stumps off the bowling of Josh Place for 26. Dave Murphy again chimed in with a smart catch to remove Collins for 1 and giving Josh Place the very tidy figures of 2 for 7.
Dickson was building his innings nicely as Riding Mill skipper Liam James came and went for 0 out LBW to Pomborneit captain Grant Place bringing Ali Raza to the crease. Raza rotated the strike well giving Dickson the opportunity to bring up a well made half century off just 19 balls.
Riding Mill were on track for a big score at 4-124 with two overs to play, however, Tom Place was able to put the breaks on with a double breakthrough. Scott Dickson skied a short ball that took some catching from keeper Dave Murphy which saw him on his way for 83. Luke Reynolds then chimed in with a sharp catch to remove Raza for 6 with the game still well and truly in the balance.
Iain Longstaff and Joel Marks scored some valuable runs in the final over to take the total to a respectable 6 for 155.
The run chase got off to an explosive start with two towering sixes hit in the opening over as well as the departure of Dave Murphy who was clean bowled by Potts after getting off the mark with a 6.
Tom Place got into his work immediately taking a liking to Butcher dispatching him over the virtual rope first ball of the over and followed this with an exquisite boundary through the covers and then back to back sixes and another boundary before nudging a single to fine leg on the final ball of the over to retain the strike.
Steve Murphy was enjoying the view from the non-strikers end more than happy to ensure Place was facing the majority of deliveries. The partnership continued to build with Place going past 50 much to the delight of the virtual crowd and at 1-98 at the halfway mark, the hosts were thinking that dice cricket is a pretty easy game.
Riding Mill skipper Liam James had other ideas however, trapping Steve Murphy in front for 39 and finding himself on a hat trick after Easton Wood skied the next delivery into the safe hands of Iain Longstaff. Luke Reynolds negotiated the hat trick ball with he and Place deciding to see off the skipper and look to find runs elsewhere.
Unfortunately for Mick Collins, he copped the brunt of some more powerful striking from Tom Place who raced to 76 dispatching two boundaries early in the over and completing the damage with two consecutive towering sixes to conclude the over.
Steve Kent and Jonny Bennet were not able to reel them in, despite a huge shout for LBW when Place was on 88. Luke Reynolds brought up the victory with a well timed on drive to bring up the winning runs.
It was no surprise that Tom Place was awarded the official player of the match honours with his performance with both bat and ball.
Riding Mill now need to re group before heading to virtual Albury on the weekend to take on the Albury Cricket Club who are also making their highly anticipated dice cricket debuts.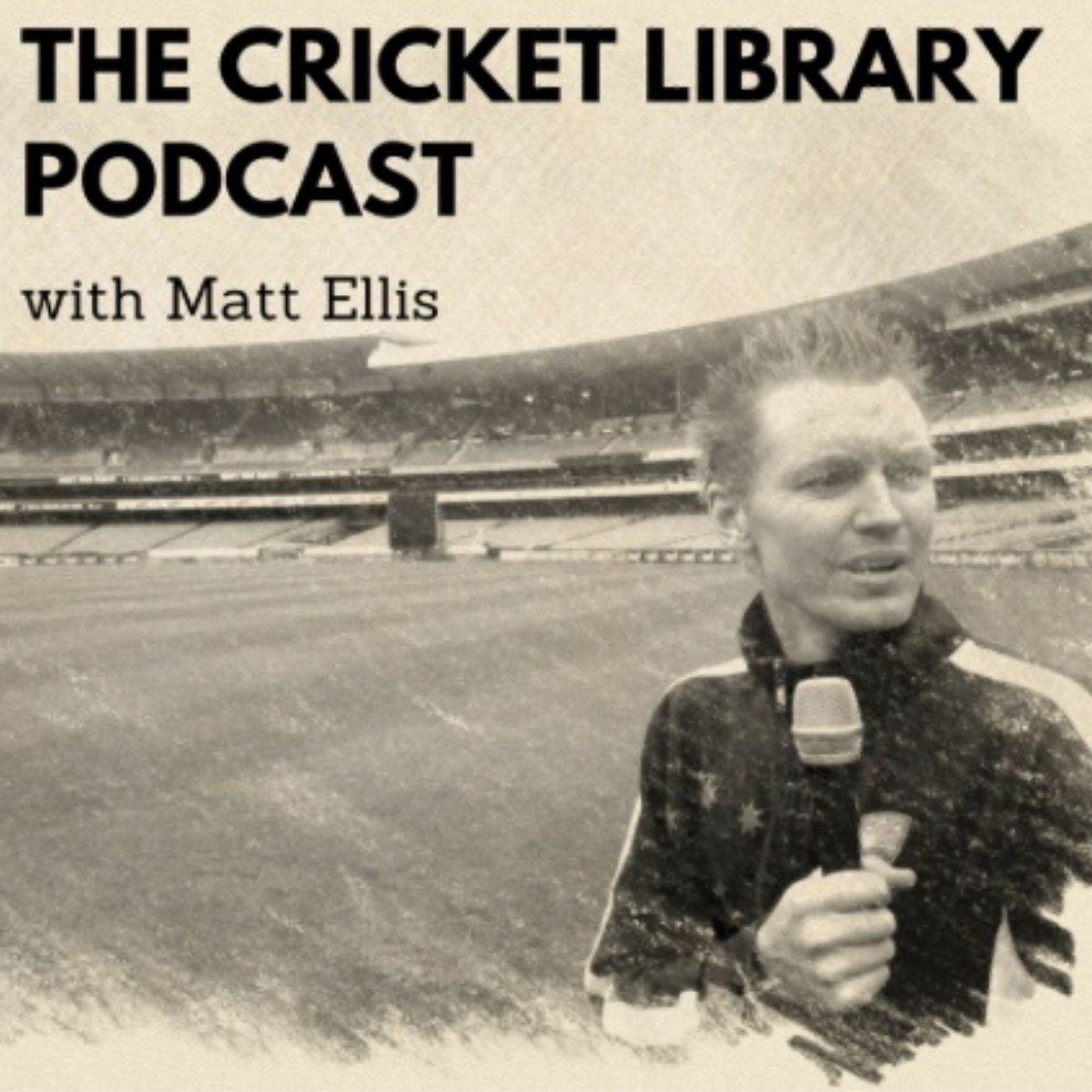 In our final edition of the Cricket Library Weekly for 2022, we are joined by special guest Mary-Anne Henderson who after successfully predicting the winner of Weber WBBL|08 drops by to give her predictions for the KFC Big Bash season. Join us for all of the usual banter you have come to expect including more data than you can poke a stick at in the highly popular 'Tabbsy's Take' segment. Please remember to subscribe to the Cricket Library Podcast on your favourite podcast provider and leave a review to help us start conversations that inspire a love of cricket.