The picturesque seaside Coogee Oval is set to come to life in October when Cricket Ireland will grace our shores with what promises to be some high calibre cricket between 1-7 October 2022.
Cricket Ireland, who will be preparing to participate in the highly anticipated ICC T20 World Cup, will have the chance to acclimatise to Australian conditions in a series of matches against a SCG XI, NSW XI and their hosts, the current Kingsgrove Sports T20 Premiers.
The Lefand Cricket Week warm-up fixtures are:
• 4 October: Ireland XI v Randwick Petersham XI (T20; Coogee Oval; start time 1pm)
• 5 October: Ireland XI v SCG XI (T20; Coogee Oval; start time 1pm)
• 7 October: Ireland XI v NSW XI (T20; Coogee Oval; start time 1pm)
Cricket Ireland's High Performance Director Richard Holdsworth is excited about linking up with the Randwick Petersham club again after a partnership was formed after their previous visit to Australia in 2015.
"We are delighted to return to Sydney for a warm-up programme of matches organised though our friends at Randwick Petersham Cricket Club. We enjoyed the hospitality of Randy Petes as part of our preparation programme in 2015 when we were heading into the 2015 Men's World Cup and have subsequently formed a formal partnership with the club. This partnership has seen a number of our current senior performance squad spend a summer playing cricket with the club, and while the COVID pandemic put a temporary hold on this movement of players, we hope to resume such opportunities over coming years. "We would like to thank Club President Mike Whitney, CEO John Stewart and their team for supporting and hosting us during this period, and look forward to reacquainting ourselves with the club's fantastic facilities." enthused Holdsworth.
Randwick Petersham Club President Mike Whitney AM is thrilled to have Ireland back particularly having seen the development of former Overseas Scholarship Programme recipients saying
"We are excited to welcome Cricket Ireland back to their second home at Coogee Oval and I can't believe it is eight years since they were here. It is even more special this time as former Overseas Scholarship Programme recipients Andrew Balbirnie, Harry Tector and Barry McCarthy are part of this team and we are proud to see their development and strong performances on the international stage following their time with us.
Whitney went on to suggest that locals adopt Cricket Ireland as their second team and that their preparations at Coogee are the catalyst for a strong showing in the ICC T20 World Cup.
"It's our hope that Ireland enjoy their stay in Coogee and gain valuable match preparation, against quality opposition, setting them up for a successful T20 World Cup campaign. Everyone at the Randy Petes are backing the Irish and we ask that Ireland becomes your second team!"
Upon completion of their time in Coogee, Ireland will then travel to Melbourne to play two official ICC Men's T20 World Cup warm-up matches, before moving to Hobart for the first round of the tournament proper.
The official fixtures will be:
• 11 October: Ireland v Warm-up opponent (T20; MCG; start time 7pm)
• 13 October: Ireland v Warm-up opponent (T20; Junction Oval; start time 3pm)
• 17 October: Ireland v Qualifier 1 (T20 World Cup Round 1; Hobart; start time 7pm)
• 19 October: Ireland v Scotland (T20 World Cup Round 1; Hobart; start time 3pm)
• 21 October: Ireland v West Indies (T20 World Cup Round 1; Hobart; start time 3pm)
The full tournament schedule can be accessed here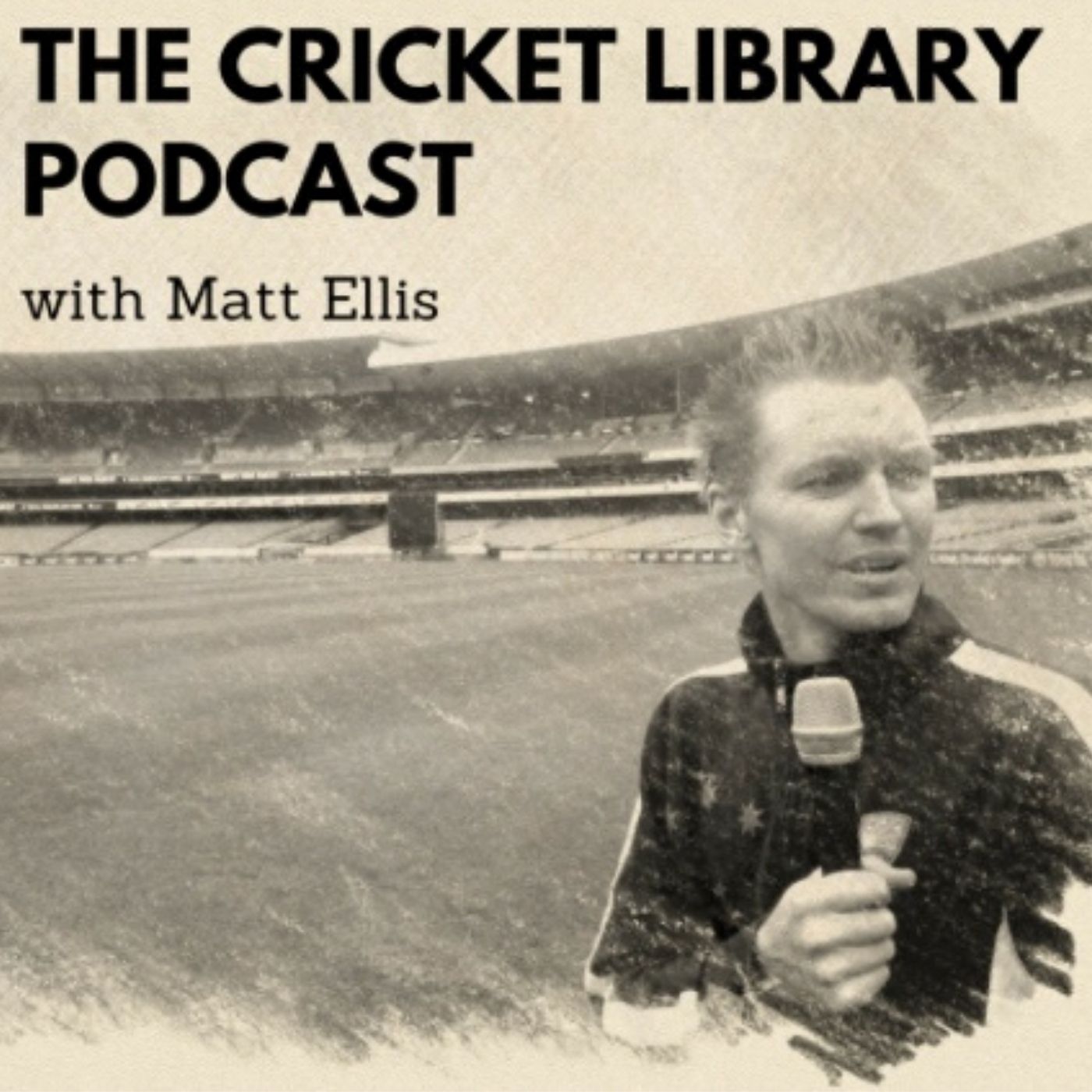 Kepler Wessels Special Guest On The Cricket Library Podcast
–
The Cricket Library
Kepler Wessels has the distinction of representing both Australia and South Africa in International Cricket. In this edition of the Cricket Library Podcast, Kepler Wessels joins host Matt Ellis to share his reflections on the origins of his passion for cricket, breaking into First Class Cricket at age 16 whilst still at school, moving to England and the influence of Tony Greig in getting him to Australia to play World Series Cricket. We hear about Kepler's test debut, where he made a big hundred, and we clear up who was to blame for the run-out of Greg Chappell in that innings. He shares his mindset for taking on and conquering the almighty West Indies pace attack of the 1980s. We get some insights into the Sheffield Shield final in the 1985/6 season and his dismissal of Mark Waugh in that game. Kepler speaks of the surprise of returning to play international cricket for South Africa, the thrill of beating Australia in their first game of the 92 World Cup and the disappointment of bowing out in a rain-affected semi-final. He shares the plan they hatched to dismiss Allan Border in the famous Sydney Test Match of 1994 and the elation of scoring a century at Lord's at the back end of his career. Kepler updates us on what he is up to now, including his work at Kepler Wessels Training. Of course, we don't let him get away without asking who the three people he would most like to join him at the cricket nets. Please remember to subscribe to the Cricket Library Podcast on your favourite podcast provider and leave a review to help us to continue to start conversations that inspire a love of cricket.