Rene Farrell forged a successful career for Australia across all three formats of the game.
In this edition of the Cricket Library Podcast we get to hear more of the Rene Farrell story which started when her mum told her and her brother they could either play tennis or cricket.
She would go on to have success playing for the highly successful NSW Breakers, WA, Sydney Thunder and Australia where she represented in all three formats.
We hear about winning WNCL titles, taking wickets on debut, batting in super overs, playing in a home World Cup, winning the World T20 title, reclaiming the Ashes in England, scoring a couple of hundreds for Nottinghamshire and of course the famous Ashes Hat Trick!
Rene who has experienced a net with Australian television presenter Karl Stefanovic, gives considerable thought to her three net session selections and her choices will not disappoint.
Please remember to subscribe to the Cricket Library Podcast on your favourite podcast provider and leave a review to help us to continue to share stories like this one from Rene Farrell.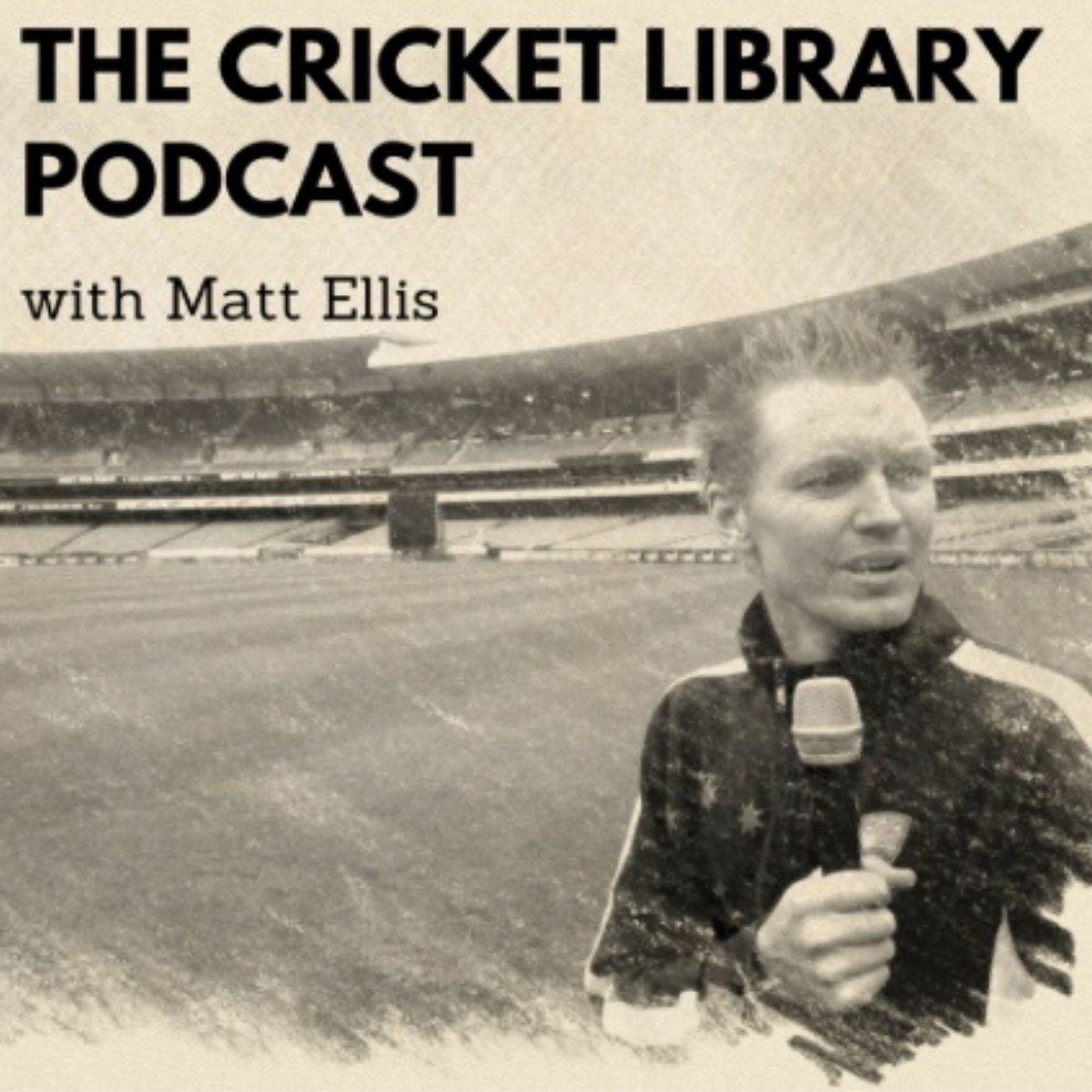 Peter Parker – Special Guest on the Cricket Library Podcast
–
The Cricket Library
In this episode of the Cricket Library Podcast, host Matt Ellis sits down with renowned cricket umpire Peter Parker. Peter shares his journey from being a talented cricketer to becoming an umpire, the challenges and rewards of being an umpire in the sport he loves, and the thrill of witnessing spin bowling legend Shane Warne in action from the best seat in the house. Peter also talks about some of the controversies he has been a part of as an umpire, and how he dealt with those situations by owning his mistakes and moving forward. He shares insights into the epic One Day International at the SCG when Michael Bevan hit a four off the last ball, and how he managed the pressure in that moment. Through his stories and experiences, Peter highlights the importance of having a passion for the game, staying focused under pressure, and always striving to improve. This episode is a must-listen for anyone who loves cricket, whether you are a player, a fan, or just curious about the inner workings of the game. Don't miss out on this fascinating conversation, and be sure to subscribe to the Cricket Library Podcast and leave a review to help us to continue to start conversations that inspire a love of cricket.