In 2021, the Cricket Library Podcast reached audiences in over 50 different countries around the globe. Australian listeners make up the majority of listeners with strong followings in the United Kingdom, United States and cricket mad India.
Throughout the year our guests have shared their stories and started conversations that inspire a love of cricket. We have had some wonderful reviews on Apple Podcasts, with the following podcasts our ten most listened to episodes in 2021.
1.GREG CHAPPELL
Gregory Stephen Chappell is one of the greats of Australian cricket with his playing record speaking for itself. He has also made a significant impact off the field since calling stumps on his playing career.
In this edition of the Cricket Library Podcast, we hear from Greg about the origins of his passion for the game, breaking into First Class cricket & the crucial batting tip he received from Sir Donald Bradman.
Greg also shares about his epiphany moment sitting in his motel room reflecting on a letter from his father whilst playing against a World XI in Tasmania. His realisation lead to a shift in mindset that was followed by a run of big scores for Australia.
We take a closer look at his 247 not out against NZ in 1974 where he and brother Ian both made centuries in each innings of the game.
There are some wonderful insights regarding balancing playing cricket with a young family and holding down a job.
Greg also shares about his time coaching in India and the key learning he took away from that experience.
Finally we hear about the important fundraising work that the Chappell Foundation is doing to provide a better future for thousands of young Australians without a roof over their head each night.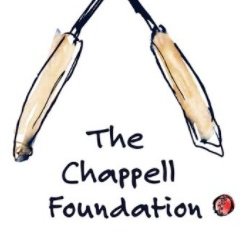 Gregory Stephen Chappell is a legend of Australian cricket and we were very thankful to have him as a guest on our cricket podcast in 2021.
We would encourage you to support the great work that is done through the Chappell Foundation.
2. ALISTER MCDERMOTT
Alister McDermott grew up on the Gold Coast of Queensland enjoying a range of sports with cricket just one of his passions.
While he was still at school he secured a contract with Queensland, initially making his debut in T20 cricket before making his way into the One Day team and First Class side where he would make his debut against the West Indies.
An Australian u-19 representative, McDermott was part of a winning World Cup team playing under the captaincy of Mitch Marsh in a side including the likes of Josh Hazlewood, Kane Richardson and Adam Zampa.
Alister had success at senior level also playing in the Brisbane Heat's BBL02 Championship winning team, claiming a One Day Domestic title for Queensland and an influential 6 wicket haul in a Sheffield Shield winning team, including the big wicket of Ricky Ponting.
Along with the successes he enjoyed, Alister has had to overcome set backs, including being left off the Queensland contracted players list, working his way back into the squad before experiencing a career ending injury.
He is now thriving in his studies to become a teacher and in his coaching work at the Alister McDermott Cricket Academy and Wynnum Manly Cricket Club.
3. MAITLAN BROWN
Maitlan Brown is just about to turn 24 and is one of the most exciting young talents in the game. She has made an impact with the ball, demonstrated athleticism in the field and contributed valuable runs with the willow.
In this episode of the Cricket Library Podcast we will hear more about where Maitlan's love of the game started, her time in the NSW junior pathway, moving to Canberra, playing for the Renegades, touring India, her call up to the Australian squad, injury rehab as well as her return to NSW this summer. We also learn about some of her off field creative pursuits as an award-winning industrial design student.
Needless to say we ask Maitlan who she would most like to have a net with. Her selections combine a mix of cricket, comedy and musical genius. In fact one of her selections provided entertainment at a Cricket Australia Awards night.
Please remember to subscribe to the Cricket Library Podcast on your favourite podcast provider and leave a review to help us to continue to start conversations that inspire a love of cricket.
4. MADDIE PENNA
Maddie Penna is a talented young all rounder making the most of her opportunities with the Abode Hotels ACT Meteors in the WNCL and in the WBBL with the Melbourne Stars and Adelaide Strikers.
In this edition of the Cricket Library Podcast we hear more of her story from her first memories of playing cricket, winning a premiership at Bankstown, captaining the CA XI at the u-18 Nationals, her WBBL call up and maiden WNCL hundred.
Maddie shares the challenges of dealing with injuries and juggling study alongside her cricket commitments. We also hear some of her aspirations for the future both on and off the field.
5. PAUL ADAMS
Iconic South African spinner Paul Adams is our first guest in the new season of the Cricket Library Podcast.
Paul shares his story of his meteoric rise to the South African test team as a teenager, playing in the 1996 World Cup, dealing with being in and out of the team as well as reflecting on some of his career highlights.
We wrap up our chat by asking Paul which three people he would most like to the nets with another spinner getting an invite alongside a wrapper and a famous political leader.
6. LUKE FELDMAN
Luke Feldman did not take the traditional pathway to First Class Cricket and forged for himself a career with the QLD Bulls having first represented QLD Country whilst working as a police officer.
In this edition of the Cricket Library Podcast, Luke shares some stories from his early days playing in the back yard to making his 1st Class debut against the West Indies, being a part of five different Big Bash clubs, lifting the Sheffield Shield, taking over 200 wickets and providing some handy cameos with the bat.
A passionate Queenslander who represented his state with distinction and continues to put back into the game at the Northern Suburbs District Cricket Club in Brisbane and the Bulls Masters program which does some magnificent work raising funds and developing cricket in QLD.
We trust you will enjoy our chat with Luke Feldman and that his three selections to join him for a net will generate some healthy banter from our listeners.
7. MOLLY STRANO
Molly Strano is one of the new additions to the Tasmanian & Hurricanes WBBL squads this summer. The most prolific wicket taker in the history of the WBBL is no doubt a key acquisition on the Apple Isle.
In this edition of the Cricket Library Podcast we learn more about the origins of her passion for cricket, winning a domestic T20 title for Victoria, taking 5-10 for her country and dancing on stage with Katy Perry.
Molly also gives some insights into her time in Tasmania so far and her aspirations for the summer ahead.
8. DAN MARSH
Dan Marsh grew up surrounded by cricket and it is no surprise he continues to have a passion for the game.
In this edition of the Cricket Library Podcast we delve further into his early memories of the game, being the son of a Test cricketer, breaking into 1st class cricket, playing overseas and captaining Tasmania in their first Sheffield Shield Final win.
We also get some insights into Mark Taylor's bowling and find out which three people Dan would invite to the nets. No doubt this will win high praise from the cricket nuffies who tune in with a strong cricket theme present in his selections.
9. NATHAN REARDON
Nathan Reardon was a valuable member of the Queensland Bulls team for a number of years and was a part of three Domestic One Day Title winning teams. He also had stints at the Melbourne Renegades, Adelaide Strikers, Brisbane Heat and Hobart Hurricanes in the KFC Big Bash League. At the peak of his powers, Nathan was selected to play T20 Cricket for Australia against South Africa.
In this episode of the Cricket Library Podcast, we hear where Nathan's love of the game started, his move from country Queensland to Brisbane, scoring a ton against the West Indies as well as dismissing Shivnarine Chanderpaul in the same game.
He shares what life has been like after retiring from the game moving into his business venture Outside Edge Adventures and Nathan Reardon Cricket Coaching.
10. MARTIN LENEHAN
This edition of the Cricket Library Podcast is all about the Ashes as we chat with author Martin Lenehan about his new book THE ASHES – 140 YEARS OF RIVALRY, RITUALS AND RESPECT.
Martin shares about his love of the game, his early Ashes memories and what the Ashes mean to so many Australians.
We ask him how he went about putting the book together and the challenging task of squeezing as many magic Ashes moments in as possible.
Martin shares some of his personal favourite moments from cricket's greatest rivalry and gives us insights into some of his conversations with Ashes greats in putting the book together.
Finally we ask Martin to select three Ashes heroes that he would most like to join him in the nets.
Please remember to subscribe to the Cricket Library Podcast on your favourite podcast provider and leave a review to help us to continue to share stories that inspire a love of cricket.
THE ASHES 140 YEARS OF RIVALRY, RITUALS AND RESPECT is available at all good bookstores and online via the Cricket Australia Online Store.
We will be back with your favourite cricket podcast, returning better than ever in 2022!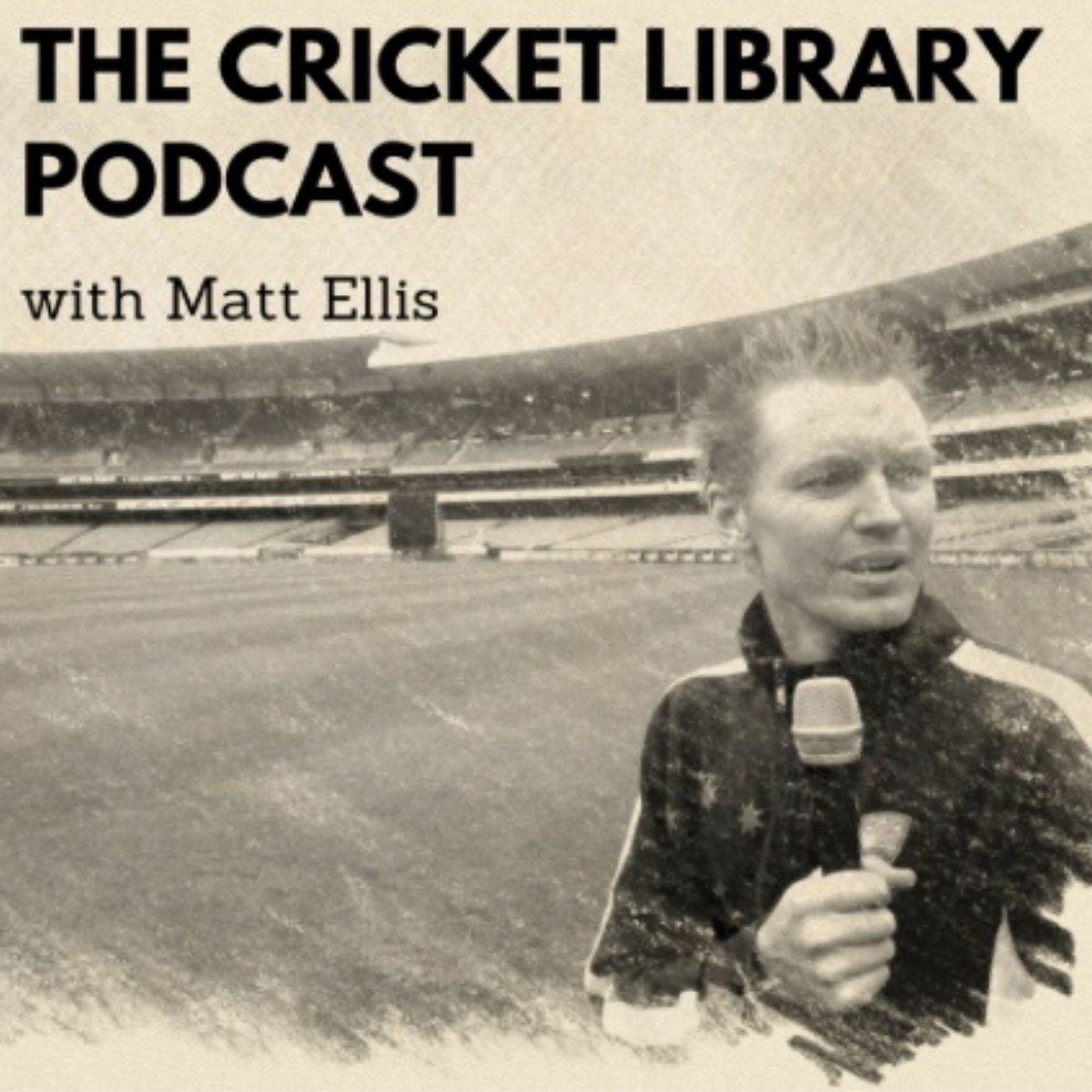 Peter Parker – Special Guest on the Cricket Library Podcast
–
The Cricket Library
In this episode of the Cricket Library Podcast, host Matt Ellis sits down with renowned cricket umpire Peter Parker. Peter shares his journey from being a talented cricketer to becoming an umpire, the challenges and rewards of being an umpire in the sport he loves, and the thrill of witnessing spin bowling legend Shane Warne in action from the best seat in the house. Peter also talks about some of the controversies he has been a part of as an umpire, and how he dealt with those situations by owning his mistakes and moving forward. He shares insights into the epic One Day International at the SCG when Michael Bevan hit a four off the last ball, and how he managed the pressure in that moment. Through his stories and experiences, Peter highlights the importance of having a passion for the game, staying focused under pressure, and always striving to improve. This episode is a must-listen for anyone who loves cricket, whether you are a player, a fan, or just curious about the inner workings of the game. Don't miss out on this fascinating conversation, and be sure to subscribe to the Cricket Library Podcast and leave a review to help us to continue to start conversations that inspire a love of cricket.