April 30 was a significant date in the life of Donald George Bradman for a number of reasons. Certainly in the realms of his personal life, this day in 1932, marrying Jessie Menzies in Burwood (which interestingly the suburb where I took my wife for our first date but that is a tale for another day) would have to be very high on the list.
From a cricketing perspective, two years earlier, on April 30, he and Bill Woodfull were beginning to pile on the runs against Worcestershire, with Woodfull 95 not out & Bradman 75 not out overnight. Woodfull would go on to make 133, and The Don peeled off 236 before both were dismissed to the leg spin of George Brook.
This was Bradman's first game on English soil having played 4 Tests prior in Australia and despite being dropped after his first test match had the more than solid returns of 431 runs @ 61.57 with two tons already to his name. Needless to say, this innings was just the beginning of what would be a record breaking Ashes campaign for Bradman netting 974 test match runs including his career best 334 at Leeds, double centuries at Lord's and the Oval as well as a ton in the second innings of the first test at Nottingham.
Celebrating important life milestones is something that I strongly encourage and Bradman demonstrated this in style on April 30 in 1938. On the two previous Ashes tours when Australia had played Worcestershire, the home side had won the toss and batted, subsequently got rolled and then watched Bradman pile on the runs. This time around, they liked their chances bowling first and had the visitor's 1 for 9 early doors. The only problem with this theory was that it brought DG Bradman to the crease who crunched 258 off 290 deliveries ensuring his sixth wedding anniversary would be one to remember. 
Interestingly, 1938 was the Ashes series where Bradman had lobbied for the players to have their wives on tour. This off-field stability certainly appeared to work wonders for Bradman who returned to Australia with some incredible numbers; 118, 143, 225, 107, 186 and 135 in consecutive innings to help South Australia to a Sheffield Shield title.
It is fair to say that Bradman took a liking to the conditions at Worcester, scoring 236 on his first visit to the ground, followed by 206 on the following Ashes tour and the 258 just mentioned. Double tons for fun, I guess that is a very Bradman thing to do.
Thankfully for the home side, on Bradman's last Ashes tour, they were able to restrict the great man to 107. Arthur Morris also made a ton for the visitors with the Australians winning by an innings and 17 runs.
How will you celebrate your next anniversary? Maybe DG Bradman's banquet of runs on his sixth wedding anniversary could be something to aspire to?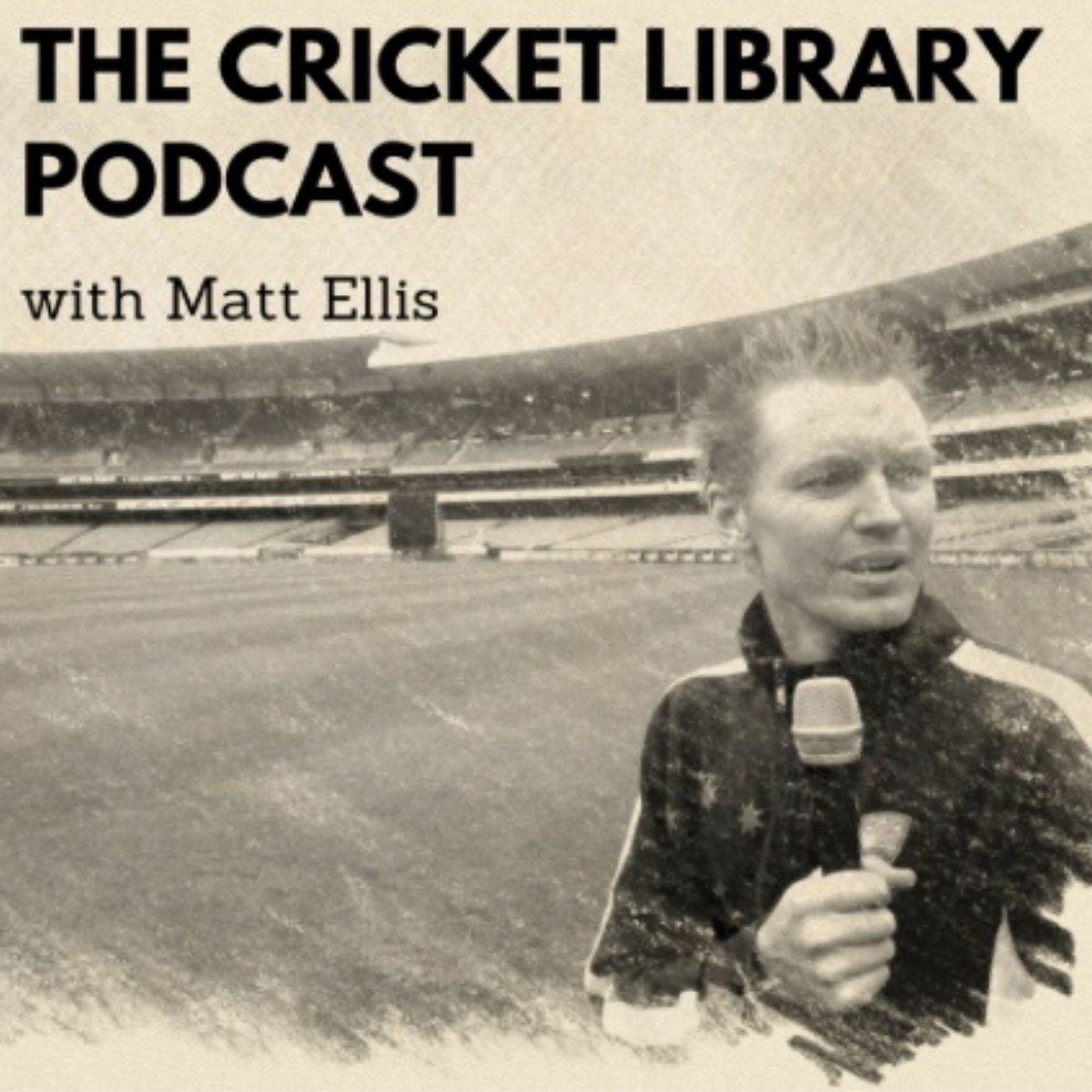 Peter Parker – Special Guest on the Cricket Library Podcast
–
The Cricket Library
In this episode of the Cricket Library Podcast, host Matt Ellis sits down with renowned cricket umpire Peter Parker. Peter shares his journey from being a talented cricketer to becoming an umpire, the challenges and rewards of being an umpire in the sport he loves, and the thrill of witnessing spin bowling legend Shane Warne in action from the best seat in the house. Peter also talks about some of the controversies he has been a part of as an umpire, and how he dealt with those situations by owning his mistakes and moving forward. He shares insights into the epic One Day International at the SCG when Michael Bevan hit a four off the last ball, and how he managed the pressure in that moment. Through his stories and experiences, Peter highlights the importance of having a passion for the game, staying focused under pressure, and always striving to improve. This episode is a must-listen for anyone who loves cricket, whether you are a player, a fan, or just curious about the inner workings of the game. Don't miss out on this fascinating conversation, and be sure to subscribe to the Cricket Library Podcast and leave a review to help us to continue to start conversations that inspire a love of cricket.