Cricket librarians all around the world would agree that a high quality audio visual section will enhance the library experience for librarians and borrowers alike. In years past, access to VHS tapes, DVDs, Compact Discs and Cassettes were sufficient to meet the basic requirements of an audio visual section. These days however with technology moving at a rapid rate, the influx of audio books has opened a whole new world for those wishing to expand their horizons.
Modern technology has enabled librarians and private citizens alike the opportunity to listen to a wealth of cricket related material through devices such as MP3 players, mobile telephones, tablets and computers. This creates endless possibilities for those who are looking to expand their libraries but do not have the budget to undertake extensions. Adding electronic files to your favourite device ensures you can essentially listen to your favourite cricket book anywhere at any time.
In some great news for listeners of audiobooks, For The Love Of Cricket – Haiku Poems Inspired By The Summer Game has now arrived on the highly popular Audible platform
"Right from the first page you can see the passion and love of the game of cricket from Matt Ellis and Matt Fiction," Matthew T on an Amazon Review. "This shows in their writing and brings back memories of big cricket moments from the past. A unique look at cricket through poems and I have never seen or read anything like this before. A must-read for any cricket lover."
One of the exciting features of "For The Love of Cricket: Haiku Poems Inspired By The Summer Game" is that it presents a light and refreshing take on cricket, which highlights some of the key moments that inspired a love of a game in the authors as well as the players who continue to ignite the flame that keeps burning brightly.
SF Devlin, another reviewer on Amazon, said, "What a read! A wonderfully written book for anyone that loves cricket. As a tragic myself, I loved reading about past players, current players, and upcomers alike. The Haikus are just an added bonus!"
With each page of "For The Love of Cricket: Haiku Poems Inspired By The Summer Game," cricket lovers will resonate with its offerings and be inspired to reflect on the place of cricket in their hearts and minds.
Astute readers or in this case listeners will ensure they get themselves a copy as soon as possible.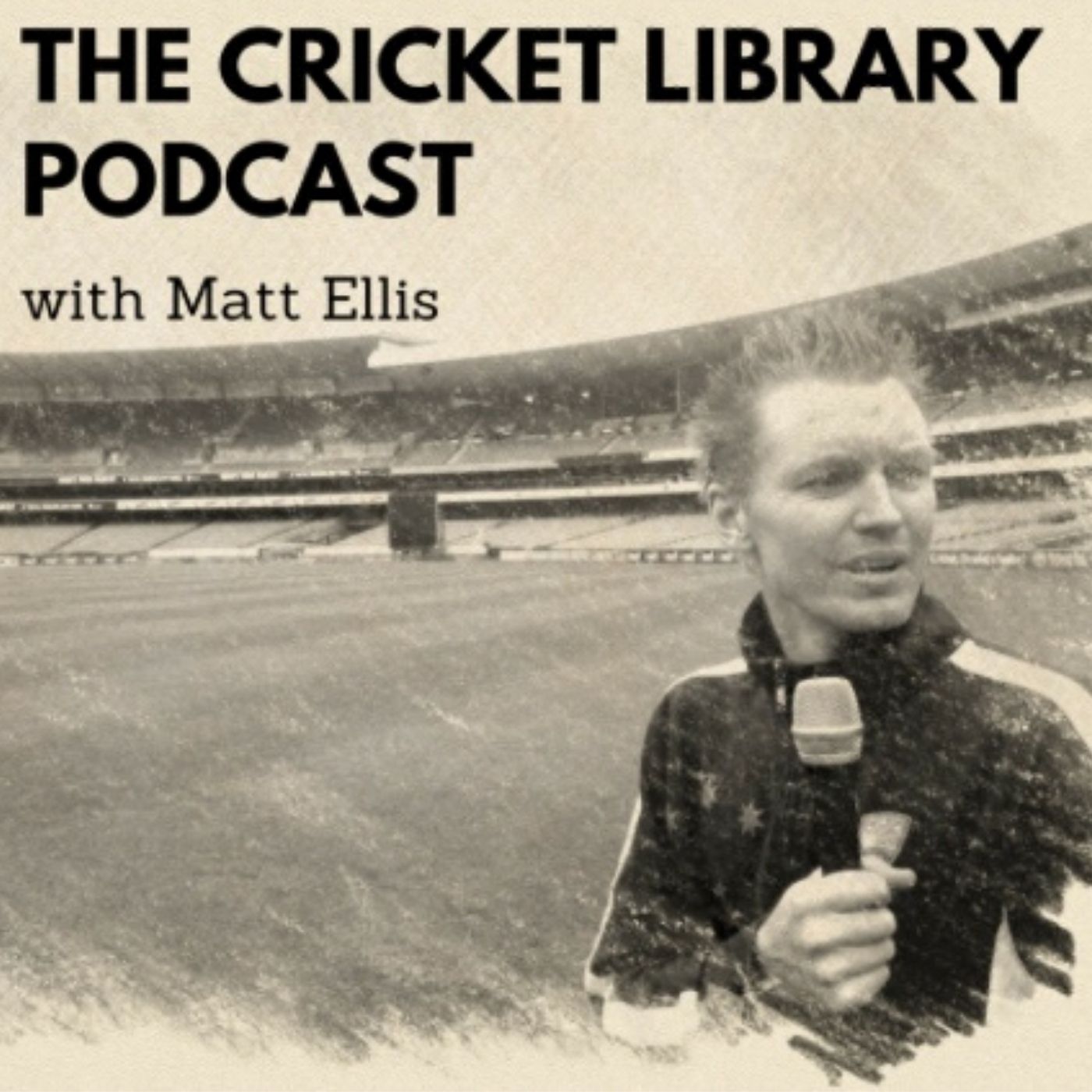 Kepler Wessels Special Guest On The Cricket Library Podcast
–
The Cricket Library
Kepler Wessels has the distinction of representing both Australia and South Africa in International Cricket. In this edition of the Cricket Library Podcast, Kepler Wessels joins host Matt Ellis to share his reflections on the origins of his passion for cricket, breaking into First Class Cricket at age 16 whilst still at school, moving to England and the influence of Tony Greig in getting him to Australia to play World Series Cricket. We hear about Kepler's test debut, where he made a big hundred, and we clear up who was to blame for the run-out of Greg Chappell in that innings. He shares his mindset for taking on and conquering the almighty West Indies pace attack of the 1980s. We get some insights into the Sheffield Shield final in the 1985/6 season and his dismissal of Mark Waugh in that game. Kepler speaks of the surprise of returning to play international cricket for South Africa, the thrill of beating Australia in their first game of the 92 World Cup and the disappointment of bowing out in a rain-affected semi-final. He shares the plan they hatched to dismiss Allan Border in the famous Sydney Test Match of 1994 and the elation of scoring a century at Lord's at the back end of his career. Kepler updates us on what he is up to now, including his work at Kepler Wessels Training. Of course, we don't let him get away without asking who the three people he would most like to join him at the cricket nets. Please remember to subscribe to the Cricket Library Podcast on your favourite podcast provider and leave a review to help us to continue to start conversations that inspire a love of cricket.