In some great news for fans of the Cricket Library Weekly Podcast, it was announced today that the podcast will be returning at the end of this month with the release date still to be finalised.
Hosts Robbie Mackinlay and Matt Ellis have agreed to terms for another summer and will be taking the reigns of the weekly show once again for the 2022/23 season.
It has been a productive "off season" for Mackinlay who has been focussed on his bee keeping exploits with Robeez first batch of honey not far away now.
Both Ellis and Mackinlay are eager to be back in the Burrabadine and Rivergum Drive studios this summer with rumours circulating around the addition of a new segment which if true, is sure to be warmly welcomed by our loyal listener base.
We are hearing also that Matt Fiction is scheduled to be back on the first flight at the completion of the test match between England and South Africa. No doubt Fiction will again be a popular figure featuring throughout the season.
In the meantime make sure you check out the latest audiobook release from Ellis and Fiction and catch up on any of the back catalogue you have missed.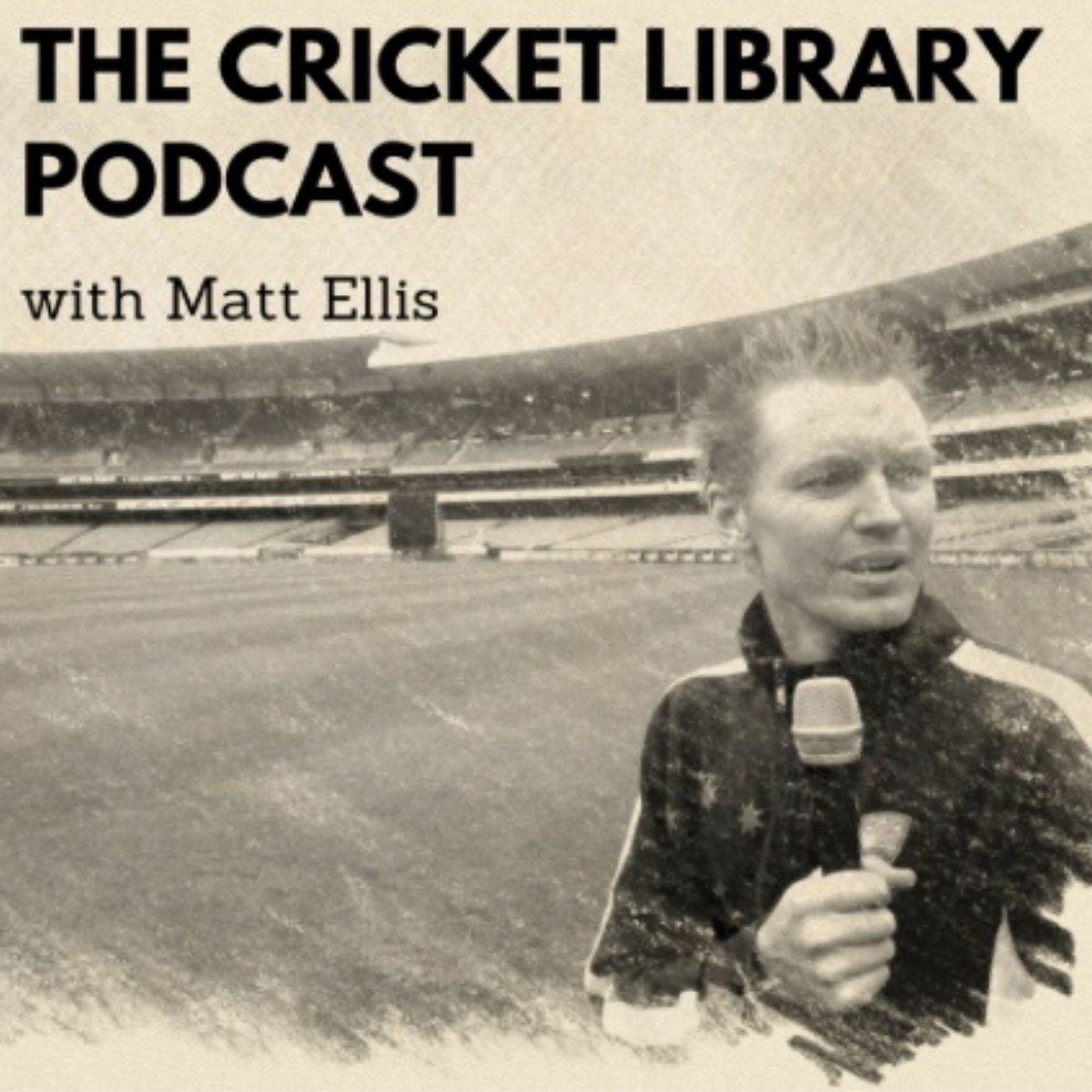 Peter Parker – Special Guest on the Cricket Library Podcast
–
The Cricket Library
In this episode of the Cricket Library Podcast, host Matt Ellis sits down with renowned cricket umpire Peter Parker. Peter shares his journey from being a talented cricketer to becoming an umpire, the challenges and rewards of being an umpire in the sport he loves, and the thrill of witnessing spin bowling legend Shane Warne in action from the best seat in the house. Peter also talks about some of the controversies he has been a part of as an umpire, and how he dealt with those situations by owning his mistakes and moving forward. He shares insights into the epic One Day International at the SCG when Michael Bevan hit a four off the last ball, and how he managed the pressure in that moment. Through his stories and experiences, Peter highlights the importance of having a passion for the game, staying focused under pressure, and always striving to improve. This episode is a must-listen for anyone who loves cricket, whether you are a player, a fan, or just curious about the inner workings of the game. Don't miss out on this fascinating conversation, and be sure to subscribe to the Cricket Library Podcast and leave a review to help us to continue to start conversations that inspire a love of cricket.