In what has been a difficult time for fans of English cricket, some hope has been restored with Riding Mill claiming first blood on their dice cricket virtual tour of Australia.
Riding Mill are no strangers to Australia having completed a successful virtual tour in 2020 and with plenty of their experienced campaigners returning along with a mix of some fresh faces, hopes have been high for another successful voyage down under.
Conditions were perfect for the opening fixture with Riding Mill skipper Liam James having no hesitation in batting first after winning the toss.
Michael Steven took the new dice for Burrabadine with parallels being drawn to the Mitchell Starc dismissal of Rory Burns on the first ball of the Ashes when Dickson survived a huge shout for LBW on the first ball of the match. Dickson survived the shout but was bowled later in the over by Steven with commentators mixed in their opinions has to how much the ball swung. Some were suggesting Dickson just missed a half volley on leg stump while others were praising Steven for the late swing he was able to produce.
Gary Fisher had an immediate impact sending Bennett back to the pavilion after he skied one to Peter Ellis who was fielding at mid on. Fisher had a tidy finish to the over restricting the Riding Mill batters to just 10 runs from his over.
The third over saw a third wicket in the match with Jack Ellis picking up the key wicket of Riding Mill skipper Liam James who looked good on his way to 20 off just 7 deliveries. Ellis clipped the inside edge of James' bat with the experienced Brockley moving smartly to his left to claim the catch.
Calamity then ensued with Luke Olsen targeted by Hall and Raza who dispatched him to all parts taking 27 from the over. Hall launched two massive sixes, one which was deposited into the virtual car park and the other landing on the roof of the library. Raza didn't miss out either with a top edge flying over the rope behind the keeper.
Diamond was able to calm proceedings down and was unlucky not to pick up the wicket of Raza when he was struck on the pads on the final ball of the over. There was a huge appeal which fell on deaf ears and with no DRS available Raza remained at the crease with Hall continuing to build a partnership.
Brockley was back in the action once again the following over with his silky hands whipping the bails off to see Hall on his way back to the pavilion for a destructive 35 from 11. Peter Ellis lured him down the track spinning one past the edge to claim the important wicket.
Joel Marks took an early liking to Tabbernor dispatching a six off his first delivery and following it up with a boundary. Tabbernor had the last laugh however, sneaking one between bat and pad to remove Marks for 13 off 4.
Meanwhile Ali Raza was building his innings nicely and had formed a strong partnership with the experienced Steve Kent. Mackinlay was able to produce the breakthrough however, after Raza skied one to Gary Fisher who is as safe as they come under the high ball. Raza went for 38 from 16 with Longstaff joining Kent at the crease.
After lengthy discussions prior to the game, Burrabadine captain Matt Fiction made a tactical change deciding to bowl the penultimate over of the innings. Fiction is known for his death bowling but felt it was time to give other players the opportunity to bowl the crucial 10th over.
Fiction delivered the goods in the 9th removing Kent with a yorker that crashed into the base of off stump sending him on his way for 22 from 9. Fiction kept it tight finishing with the impressive figures of 1-7.
In a fairly uneventful final over, Riding Mill closed things out nicely taking 14 runs off Clifton to finish with an about par 7 for 155 from their 10 overs.
The run chase got off to an explosive start with Fiction and Clifton batting like men who were running late for an appointment. No bowler was safe in the first three overs with Burrabadine racing to 0-61 after three overs and well on top in the contest with Clifton on 23 off 7 and Fiction on 38 off 11 including 3 massive sixes.
Steve Kent was able to produce the breakthrough in the fourth over after some tidy work behind the stumps from Greenwood seeing Fiction stumped for 38. Joel Marks was then able to tighten the screws even further with Clifton also stumped by Greenwood for 30 and Tabbernor coming and going for 2 sent back to the pavilion bowled by a ball that kept a bit low.
A tight over from Aly Hall ensured that the pressure was building on the Burrabadine run chase and when Raza claimed two wickets with his first two balls, the hosts were in real trouble. Raza knocked over Peter Ellis for 13 with Brockley falling next ball to another delivery that appeared to keep low. At 5-99, despite having the experienced Mackinlay at the crease with Diamond, the task was now much tougher for Burrabadine.
Liam James chimed in removing Diamond with an absolute Jaffa, hitting the seam and jagging back to hit the top of off stump. Meanwhile, Mackinlay was being starved of the strike and eventually falling to a top edge that was well taken by Greenwood off the bowling of Bennett.
Jack Ellis survived an LBW appeal first ball to go on and finish 18 not out, with Dickson removing Olsen who was out to another neat stumping by Greenwood and then trapping Fisher in front for 4. Some lusty blows from Steven made the total more respectable but in the end Riding Mill were deserving winners by 14 runs.
It was no surprise that Ali Raza claimed the official Cricket Library Player of the match award after starring with both bat and ball.
The tour will continue on the weekend with all of England expected to be right behind Riding Mill as they look to continue on their winning ways when they take on the highly fancied Dubbo CYMS who defeated the visitors on their last trip down under.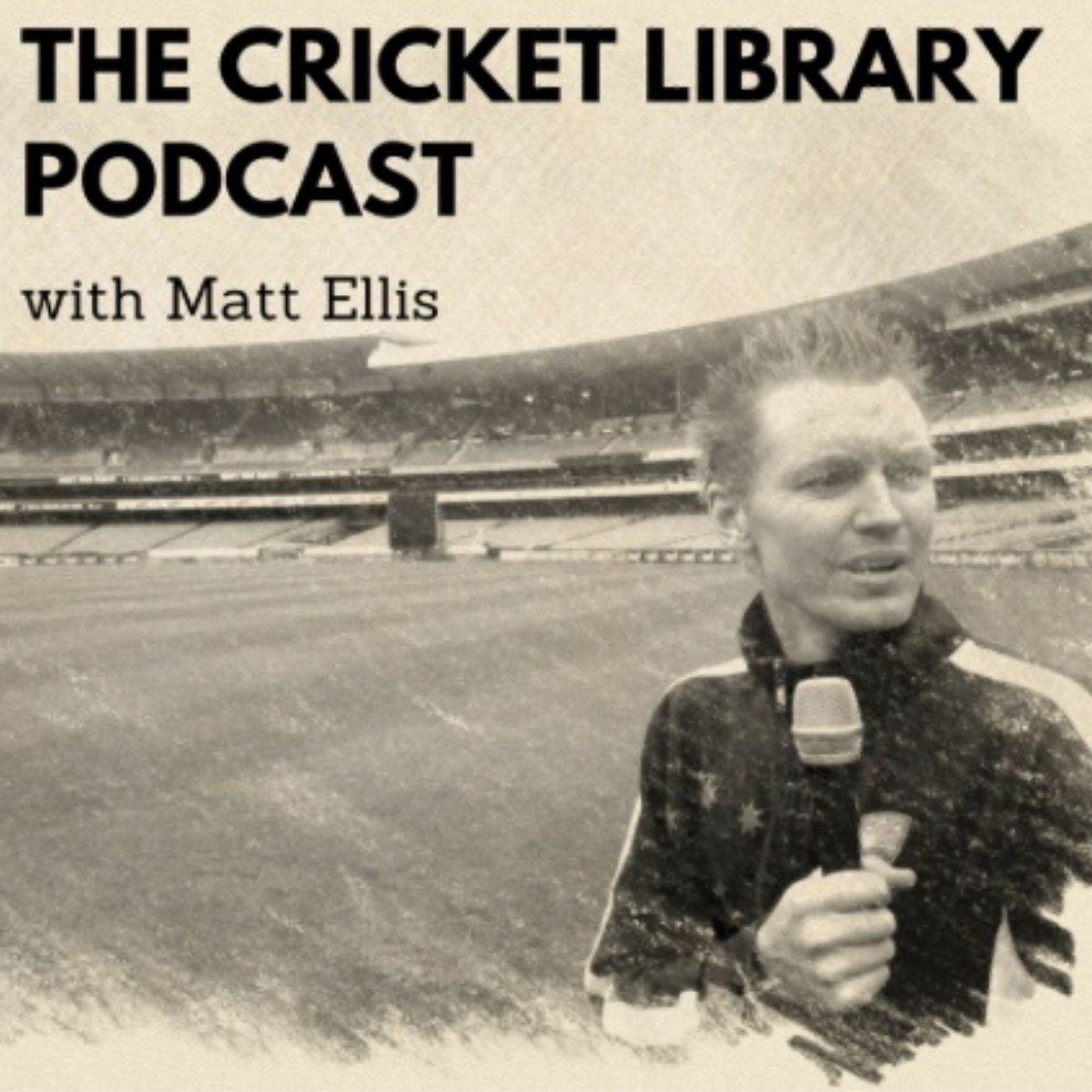 In our final edition of the Cricket Library Weekly for 2022, we are joined by special guest Mary-Anne Henderson who after successfully predicting the winner of Weber WBBL|08 drops by to give her predictions for the KFC Big Bash season. Join us for all of the usual banter you have come to expect including more data than you can poke a stick at in the highly popular 'Tabbsy's Take' segment. Please remember to subscribe to the Cricket Library Podcast on your favourite podcast provider and leave a review to help us start conversations that inspire a love of cricket.