Bryce Street has been on our radar at the Cricket Library for quite some time and his start to the 2021/22 season both for his club Sandgate Redcliffe and his state QLD continue to generate interest from keen observers of the game.
After scoring 140 not out off 143 balls for Sandgate Redcliffe in QLD Premier Cricket, our statistician Matthew at the Orange Cricket Library thought it was time to crunch the numbers and take a deep dive into the innings for further discussion on the Cricket Library Weekly Podcast.
Here is a breakdown of the innings against South Brisbane on the 18th of September at the Trevor Hohns Oval.
Dot Balls: 74 (51.7%)
Singles: 41 (28.7%)
Twos: 11 (7.7%)
Threes: 1 (0.7%)
Fours: 11 (7.7%)
Sixes: 5 (3.5%)
His first 50 runs came off 79 balls and included 5 fours and 1 six with a strike rate of 63.3
His hundred came off 126 balls, including 8 fours and 2 sixes with a strike rate of 79.4
The final total of 140 not out included 11 fours and 5 sixes with a strike rate of 97.9
Breaking the numbers down further we can see how Street was able to build a crescendo in his scoring rates as he progressed in his innings.
Balls 0-30 – 7 runs at a strike rate of 23.3
Balls 31-60 – 24 runs at a strike rate of 80
Balls 61-90 26 runs at a strike rate of 86.7
Balls 91-120 – 37 runs at a strike rate of 123.3
Balls 121-143 – 46 runs at a strike rate of 200
The following numbers lead Cricket Library Weekly co-host Robbie Mackinlay to proclaim that Bryce Street was the Mozart of Australian Domestic Cricket.
0- 30 runs took 53 balls at a strike rate of 56.6
31-60 runs took 36 balls at a strike rate of 83.3
61-90 runs took 27 balls at a strike rate of 111.1
91-120 runs took 21 balls at a strike rate of 142.9
121-140 runs taking just 6 deliveries at a strike rate of 333.3!
The Bryce Street talk will no doubt continue this week on the Cricket Library Weekly with the 23 year old following up his 6 wicket haul for Sandgate Redcliffe with his first Sheffield Shield wicket claiming the scalp of Tasmanian captain Beau Webster on the batter friendly Karen Rolton Oval.
No doubt his impressive 143 at the top of the order for Queensland against South Australia would have also caught the attention of many purists proving once again that he will be placing a high price on his wicket as he maintains his hunger for runs in the Sheffield Shield competition.
Top 5 Sheffield Shield Run Scorers 2020/21 Average Balls Faced
C Green (WA) 922 runs @ 76.83 average balls faced per innings 120.57
TM Head (SA) 893 runs @ 68.69 average balls faced per innings 105.71
M Labuschagne (QLD) 821 runs @ 82.1 average balls faced per innings 140.8
SE Marsh (WA) 734 runs @ 56.46 average balls faced per innings 97.21
MS Harris (VIC) 695 runs @ 63.18 average balls faced per innings 119.69
Marnus Labuschagne was the standout occupier of the crease for those who batted 10 times or more throughout the summer with a very impressive 140.8 balls faced per innings. The only player with a higher average balls faced per innings was WJ Pucovski who only ventured to the crease on 3 occasions for Victoria scoring 495 runs @ 247.5 with an incredible 277 balls faced per innings.
Interestingly BE Street was second on the list in terms of average balls faced in the 20/21 Sheffield Shield season behind QLD team mate Marnus Labuschagne averaging 127.7 balls per innings and proving to be an immovable object at the top of the order for Queensland.
His 334 ball innings to start the season has certainly set the bar high and it is a metric we will be monitoring closely at the Cricket Library throughout the summer.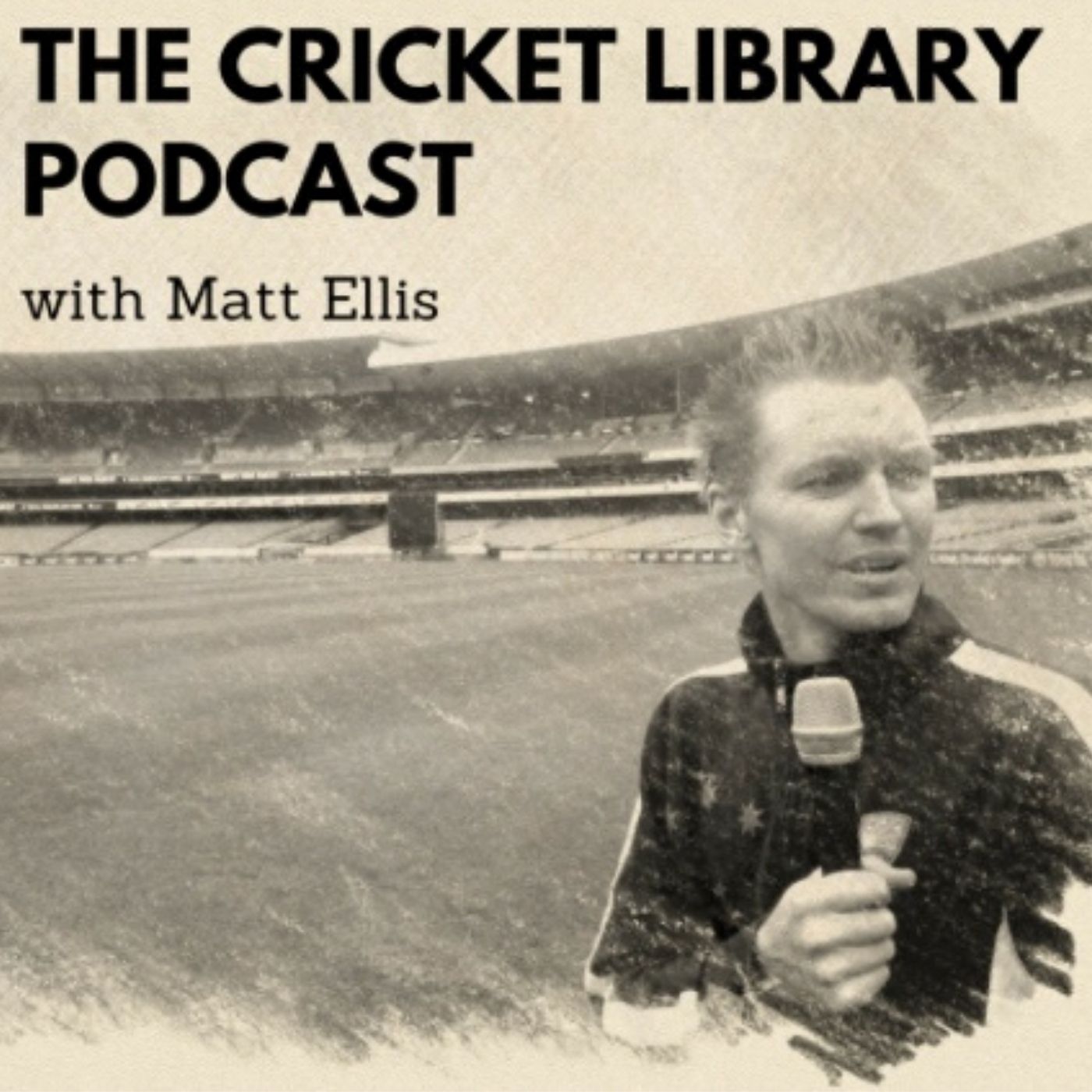 Kepler Wessels Special Guest On The Cricket Library Podcast
–
The Cricket Library
Kepler Wessels has the distinction of representing both Australia and South Africa in International Cricket. In this edition of the Cricket Library Podcast, Kepler Wessels joins host Matt Ellis to share his reflections on the origins of his passion for cricket, breaking into First Class Cricket at age 16 whilst still at school, moving to England and the influence of Tony Greig in getting him to Australia to play World Series Cricket. We hear about Kepler's test debut, where he made a big hundred, and we clear up who was to blame for the run-out of Greg Chappell in that innings. He shares his mindset for taking on and conquering the almighty West Indies pace attack of the 1980s. We get some insights into the Sheffield Shield final in the 1985/6 season and his dismissal of Mark Waugh in that game. Kepler speaks of the surprise of returning to play international cricket for South Africa, the thrill of beating Australia in their first game of the 92 World Cup and the disappointment of bowing out in a rain-affected semi-final. He shares the plan they hatched to dismiss Allan Border in the famous Sydney Test Match of 1994 and the elation of scoring a century at Lord's at the back end of his career. Kepler updates us on what he is up to now, including his work at Kepler Wessels Training. Of course, we don't let him get away without asking who the three people he would most like to join him at the cricket nets. Please remember to subscribe to the Cricket Library Podcast on your favourite podcast provider and leave a review to help us to continue to start conversations that inspire a love of cricket.