When it comes to cricket, every player has their dream net session, where they can face the best bowlers and learn from the best batsmen. Aiden Blizzard, a former T20 power hitter, shared his own dream net session and named four players that he would love to have join him. For Blizzard, this would be the ultimate opportunity to improve his game and learn from some of the best in the business. The players that Blizzard selected for his dream net session include his long-time friend and fast bowler Clint McKay, Afghanistani leg-spinner Rashid Khan, West Indian all-rounder Kieron Pollard, and former Australian cricketer Mike Hussey. Let's take a closer look at each of these players and why they would make the perfect net session partners for Aiden Blizzard.
Clint McKay
For Aiden Blizzard, selecting his dream net session was an easy choice. The former left-handed power hitter knew exactly who he wanted to invite: his long-time friend and fellow fast bowler, Clint McKay. The two have a history together, having played together in the Under-16s Dowling Shield, for Victoria, as well as in the Mumbai Indians and Sydney Thunder. According to Blizzard, he and McKay have always had competitive net sessions, and he admires McKay's skills and work ethic. Having McKay at the nets would not only provide a great challenge for Blizzard, but it would also be a chance for the two friends to catch up and reminisce about their shared experiences in cricket.
Rashid Khan
One of the players that Aiden Blizzard would most like to face in the nets is Afghanistani leg-spinner Rashid Khan. Blizzard considers Khan to be one of the best T20 bowlers in the world, and he knows from experience that facing his leg spin bowling can be a real challenge. According to Blizzard, Khan's deliveries are very hard to pick, and he has a remarkable ability to deceive batsmen with his variations. Blizzard believes that having the chance to face Khan's bowling in the nets would be a great learning opportunity for him, and it would help him to improve his game against high-quality spin bowling.
Kieron Pollard
Aiden Blizzard also included West Indian all-rounder Kieron Pollard in his dream net session, as he admires Pollard's skills as a hard-hitting batsman and a useful medium-pace bowler. Blizzard knows that facing Pollard's bowling would provide a great challenge, as Pollard is known for his ability to vary his pace and length, making it difficult for batsmen to get him away. Additionally, Blizzard would relish the opportunity to try and get Pollard out in the nets, which is no easy feat given his impressive record in T20 cricket.
Mike Hussey
Mike Hussey is another player that Aiden Blizzard included in his dream net session. Blizzard has known Hussey for many years and describes him as the ultimate gentleman and one of the best cricketers he has come across. Despite being a fierce competitor on the field, Hussey is also known for his ability to have a laugh and enjoy his time in the nets. According to Blizzard, having Hussey at the nets would not only be a great learning opportunity but also a lot of fun. Blizzard has always looked up to Hussey for his cricketing intelligence and work ethic, and he knows that having the chance to face his batting and pick his brain about the game would be an incredible experience.
Keep your eyes peeled for the new season of the Cricket Library Podcast that will be hitting the podcast feeds in May!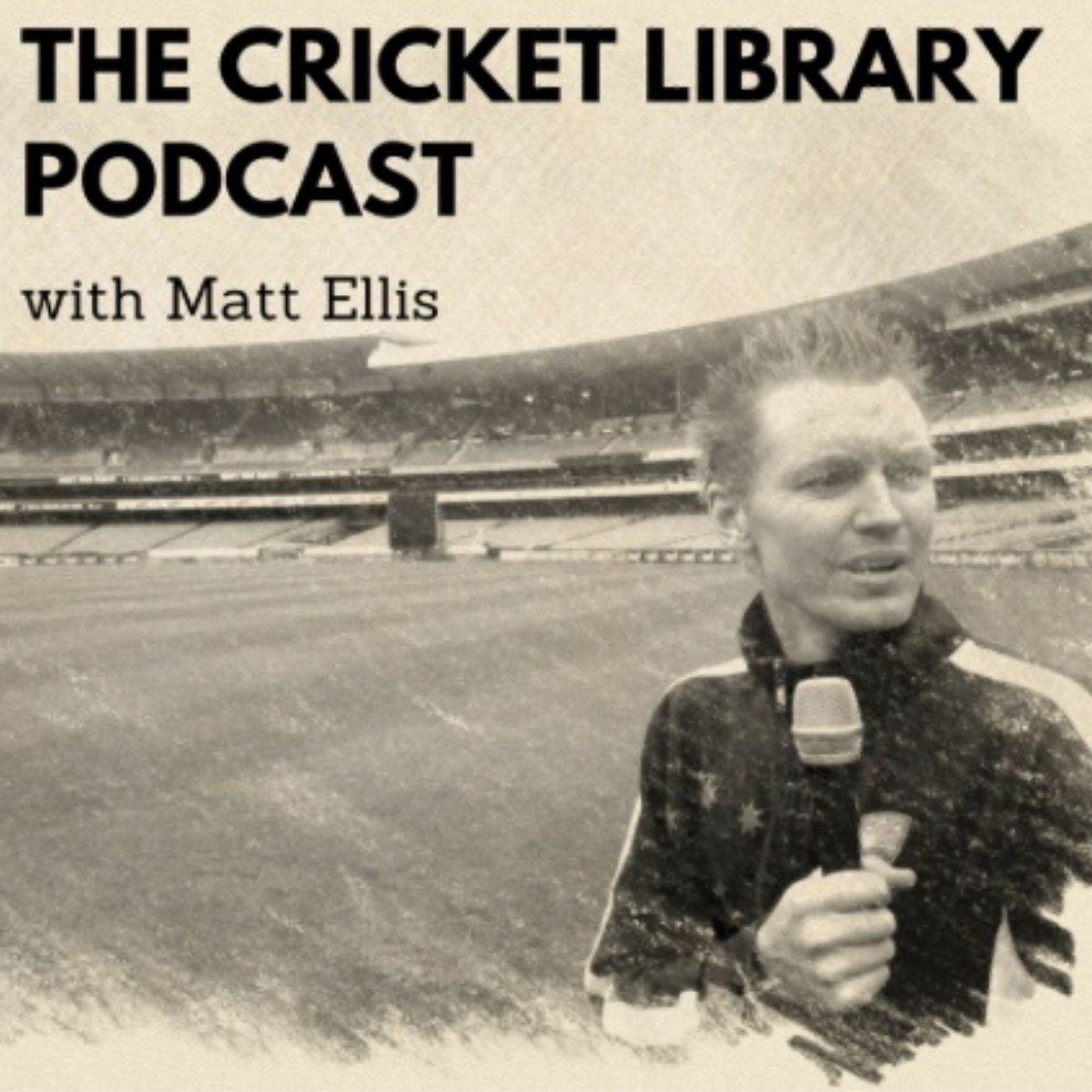 Peter Parker – Special Guest on the Cricket Library Podcast
–
The Cricket Library
In this episode of the Cricket Library Podcast, host Matt Ellis sits down with renowned cricket umpire Peter Parker. Peter shares his journey from being a talented cricketer to becoming an umpire, the challenges and rewards of being an umpire in the sport he loves, and the thrill of witnessing spin bowling legend Shane Warne in action from the best seat in the house. Peter also talks about some of the controversies he has been a part of as an umpire, and how he dealt with those situations by owning his mistakes and moving forward. He shares insights into the epic One Day International at the SCG when Michael Bevan hit a four off the last ball, and how he managed the pressure in that moment. Through his stories and experiences, Peter highlights the importance of having a passion for the game, staying focused under pressure, and always striving to improve. This episode is a must-listen for anyone who loves cricket, whether you are a player, a fan, or just curious about the inner workings of the game. Don't miss out on this fascinating conversation, and be sure to subscribe to the Cricket Library Podcast and leave a review to help us to continue to start conversations that inspire a love of cricket.