In the summer of 1981/82, Duncan Fearnley, a leading manufacturer of cricket bats, did something revolutionary. They offered a money-back guarantee on their cricket bats. The guarantee stated that if a customer scored fewer runs in the upcoming season with their Duncan Fearnley bat than they did the previous season with their old bat, provided it could be verified by their club secretary, they could return the bat for a full refund. This was an unprecedented and revolutionary promotion like no other.
The idea of a money-back guarantee on cricket bats was unheard of at the time, but Duncan Fearnley was confident in their product, and they wanted to prove it. The guarantee showed that the company believed in the quality of their bats and that they were willing to stand behind them. This offer was a massive risk for the company, but it also had the potential to be a game-changer for their business.
Duncan Fearnley cricket bats were used by some splendid cricketers, including Allan Border, Ian Botham, David Hookes, Greg Matthews, Graeme Hick, and Tom Moody, to name a few. These players recognised the quality of the Duncan Fearnley bats and trusted them to perform at the highest level.
As we conclude, one cannot help but wonder about the outcome of the Duncan Fearnley run scoring money-back guarantee. Did it become a successful marketing strategy? Did it achieve its intended purpose of boosting sales and customer satisfaction? From what we can tell, there are no other examples of this kind of promotion, do you think something like this would work in 2023?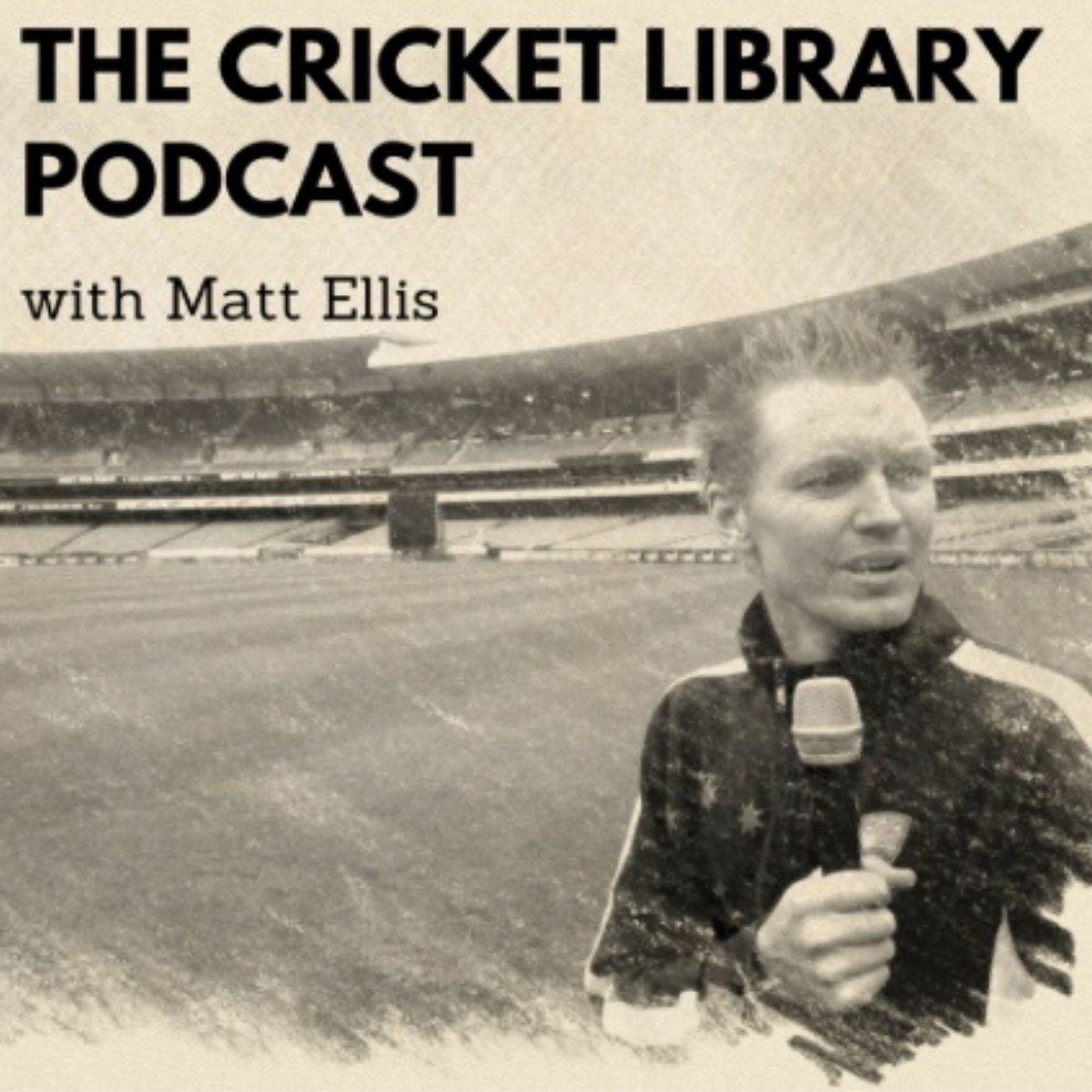 Peter Parker – Special Guest on the Cricket Library Podcast
–
The Cricket Library
In this episode of the Cricket Library Podcast, host Matt Ellis sits down with renowned cricket umpire Peter Parker. Peter shares his journey from being a talented cricketer to becoming an umpire, the challenges and rewards of being an umpire in the sport he loves, and the thrill of witnessing spin bowling legend Shane Warne in action from the best seat in the house. Peter also talks about some of the controversies he has been a part of as an umpire, and how he dealt with those situations by owning his mistakes and moving forward. He shares insights into the epic One Day International at the SCG when Michael Bevan hit a four off the last ball, and how he managed the pressure in that moment. Through his stories and experiences, Peter highlights the importance of having a passion for the game, staying focused under pressure, and always striving to improve. This episode is a must-listen for anyone who loves cricket, whether you are a player, a fan, or just curious about the inner workings of the game. Don't miss out on this fascinating conversation, and be sure to subscribe to the Cricket Library Podcast and leave a review to help us to continue to start conversations that inspire a love of cricket.