Over the years, we have asked our guests on the Cricket Library Podcast to share their dream net session with us. This question has produced some fascinating insights into the personalities behind those we have asked. Molly Strano is personality personified and her net session selections would make for a cracking session. Let's find out who is invited!
Magda Szubanski (Sharon Strzelecki)
Magda Szubanski is an Australian actress, comedian, and author, best known for her roles in television shows and films such as "Kath & Kim" and "Babe." She was born in Liverpool, England, in 1961, but her family moved to Melbourne, Australia, when she was a child.
Szubanski began her career as a writer and performer on sketch comedy shows, including "The D-Generation" and "Fast Forward." She gained national fame for her portrayal of the character Sharon Strzelecki on the hit Australian sitcom "Kath & Kim," which ran from 2002 to 2007.
Sharon Strzelecki is a fictional character portrayed by Australian actress Magda Szubanski in the hit Australian television series "Kath & Kim." The character first appeared in the show's pilot episode in 2002 and quickly became a fan favourite.
One could only imagine the fun that would be had at a net session attended by Szubanski, a magnificent selection from Strano.
Dennis Rodman
Dennis Rodman is a former American professional basketball player and a well-known personality in pop culture. He was born on May 13, 1961, in Trenton, New Jersey. Rodman played for various teams in the National Basketball Association (NBA), including the Detroit Pistons, Chicago Bulls, and Los Angeles Lakers, where he won five NBA championships. Rodman was a skilled rebounder and defender, earning him the nickname "The Worm" for his tenacious style of play.
In addition to his basketball career, Rodman also had a brief foray into professional wrestling. In 1997, he joined World Championship Wrestling (WCW) and became a member of the New World Order (nWo) wrestling stable. He even had a match at the WCW pay-per-view event "Bash at the Beach," where he teamed up with Hulk Hogan and Scott Hall against Lex Luger, The Giant, and "Macho Man" Randy Savage.
Despite his success on the basketball court and in the wrestling ring, Rodman has also faced personal challenges and controversies throughout his life. However, he remains a unique and iconic figure in both sports and pop culture and is a welcome addition to the Strano net session.
Ariana Titmus & Dean Boxall
Dean Boxall is an Australian swim coach who has trained several elite swimmers, including Ariana Titmus. He was born in Australia and began coaching swimming in the early 2000s. Boxall gained international recognition for his coaching when Titmus won two gold medals at the 2019 World Aquatics Championships.
Ariana Titmus, also known as "The Terminator," is an Australian Olympic swimmer who specializes in freestyle events. She was born in Tasmania in 2000 and began swimming competitively at a young age. Under Boxall's coaching, Titmus has become one of the world's top swimmers. She won her first Olympic gold medal at the 2020 Tokyo Olympics in the 400m freestyle, beating her rival Katie Ledecky in a thrilling race.
Titmus has broken several world records and won numerous medals at international competitions, including the Commonwealth Games and the World Aquatics Championships. She is considered one of Australia's brightest swimming prospects and a potential star of the 2024 Paris Olympics.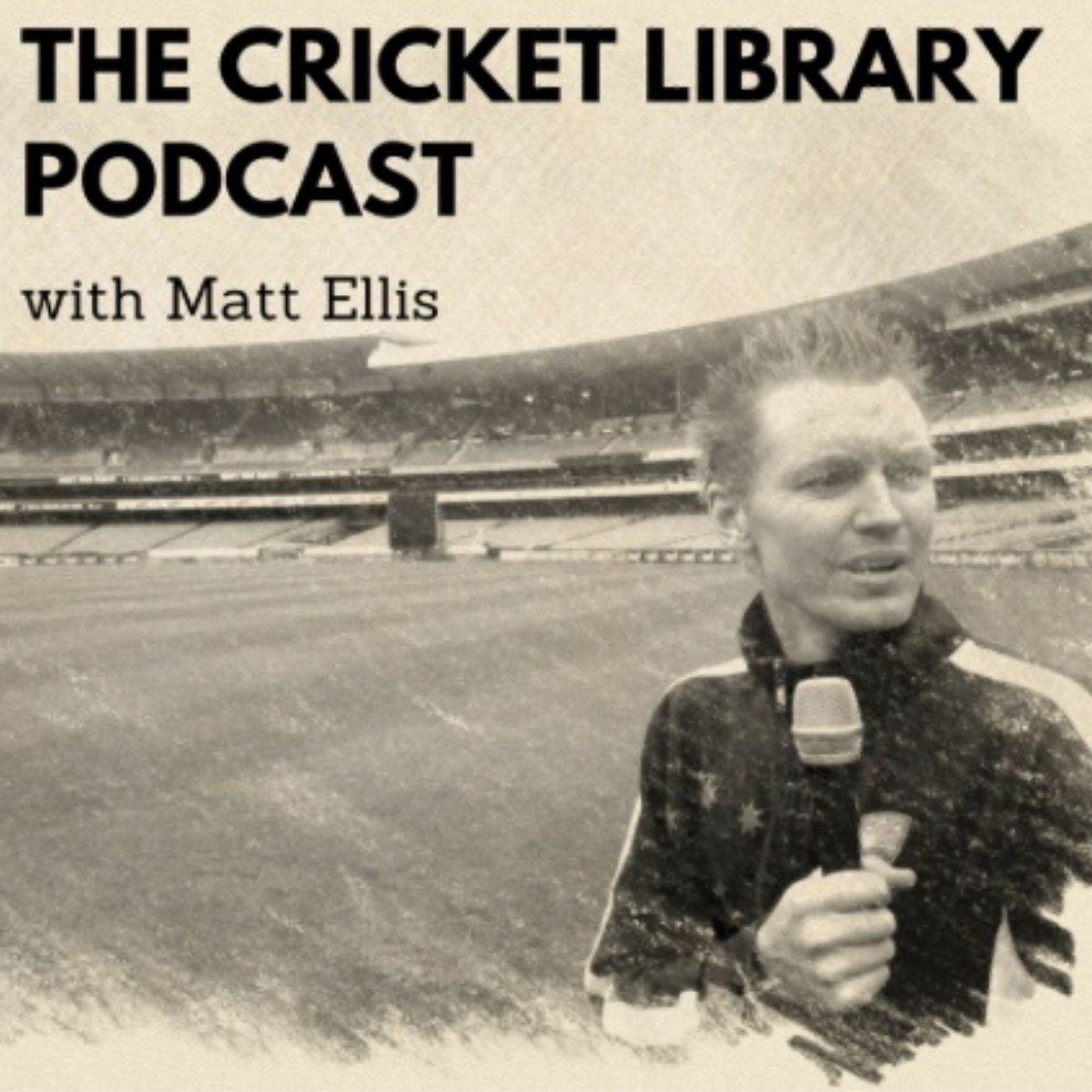 Peter Parker – Special Guest on the Cricket Library Podcast
–
The Cricket Library
In this episode of the Cricket Library Podcast, host Matt Ellis sits down with renowned cricket umpire Peter Parker. Peter shares his journey from being a talented cricketer to becoming an umpire, the challenges and rewards of being an umpire in the sport he loves, and the thrill of witnessing spin bowling legend Shane Warne in action from the best seat in the house. Peter also talks about some of the controversies he has been a part of as an umpire, and how he dealt with those situations by owning his mistakes and moving forward. He shares insights into the epic One Day International at the SCG when Michael Bevan hit a four off the last ball, and how he managed the pressure in that moment. Through his stories and experiences, Peter highlights the importance of having a passion for the game, staying focused under pressure, and always striving to improve. This episode is a must-listen for anyone who loves cricket, whether you are a player, a fan, or just curious about the inner workings of the game. Don't miss out on this fascinating conversation, and be sure to subscribe to the Cricket Library Podcast and leave a review to help us to continue to start conversations that inspire a love of cricket.