Ashton Agar is particularly likeable, mainly due to the first impressions rule. How could you not love a guy who played as he did in his Test debut, making 98 batting at number 11? The following year, over 400 baby boys in Australia were named Ashton. It is highly likely that at least some of these children were named after AC Agar.
What does this have to do with Taylor Swift?
How about we think a bit more deeply about this, shall we?
Taylor Alison Swift came into the world in December 1989, and according to the highly reliable Wikipedia profile, the famous American singer-songwriter was named after music legend James Taylor.
I propose another potentially ambitious and less likely argument that TA Swift may have been named after MA Taylor, who made his test debut in 1989 and left an enduring impression with the bat on the 1989 Ashes Tour.
Could Mr and Mrs Swift have followed the Ashes closely from their Wyomissing home in Pennsylvania?
Is it possible that the media and general population may have overlooked the slim chance that Mark Taylor was the real reason for the naming of Taylor Swift?
Could they foresee that the left-hand opening batter would become a future Australian Test captain and had leadership aspirations for their daughter?
We are all aware that this would not be the first time there has been speculation around whether the selectors had the correct Taylor; 'Peter Who' anyone?
Let's explore this further, shall we?
James Taylor's middle name is Vernon; if Mr and Mrs Swift were such big fans of JV Taylor, why not utilise a middle name starting with V for their daughter? There are plenty of suitable options, such as Veronica, Venus, Vanessa, Vera and Victoria, to name just five. The fact that they opted for Alison as the middle name strengthens the case for her being named after MA Taylor.
The other question left lingering in my heart is nature versus nurture. If Taylor grew up assuming that she was named after a famous singer-songwriter, would that influence her to become the music personality she is today?
If in her childhood, her parents had shown her VHS tapes of the 1989 Ashes series and waxed lyrical about Mark's majestic 219 at Nottingham, could we potentially have seen her develop a love of the summer game? Better still, what if her parents had gifted her a Symonds Grand Monarch cricket bat for her birthday instead of guitar lessons?
To leave you with the most indisputable evidence, there are clues in some of the track names from her album called 1989 that I cannot but assume TA Swift is secretly a cricket fan.
Welcome to New York – Surely, this song is referencing the first international cricket match played in Manhattan in 1844
Style – Name a member of the 1989 Australian Ashes team that did not possess style in spades.
Out of the Woods – A tribute to English willow.
All you had to do was stay – Taylor showed empathy for the 13 Englishmen that only played one Test in the 1989 campaign.
Shake it off – Her method for combating sledging.
Wildest Dreams – A tribute to all players with their names etched on the honour board at Lord's.
How You Get The Girl – This references the GD Campbell wedding proposal from the balcony at Lord's.
This Love – A simple statement about her love of the summer game.
These are only the prominent examples; I am sure for the more profound thinkers out there, it would not be hard to find other links to Taylor Swift's songs and cricket.
In the famous words of Dennis Denuto in The Castle, "I rest my case."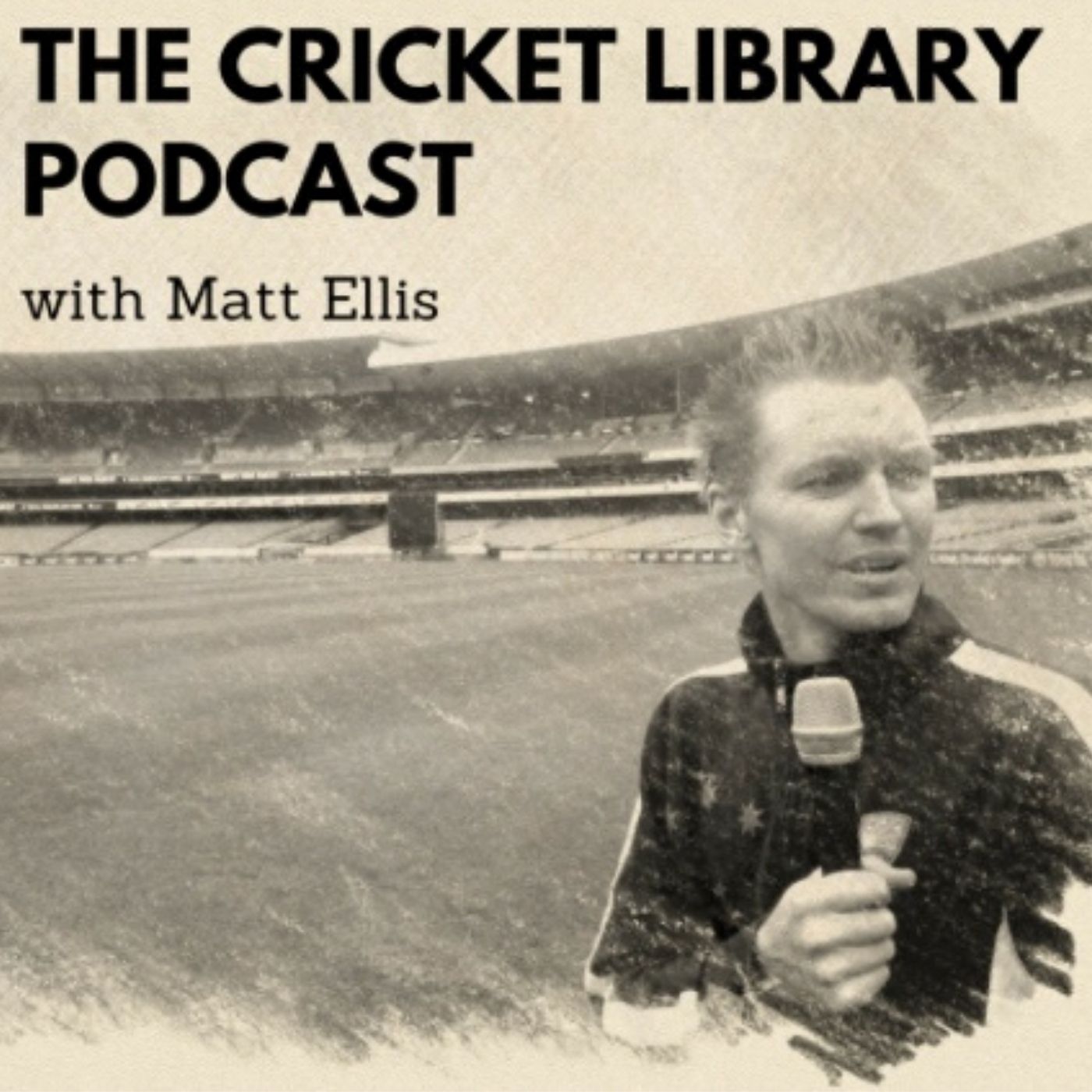 Kepler Wessels Special Guest On The Cricket Library Podcast
–
The Cricket Library
Kepler Wessels has the distinction of representing both Australia and South Africa in International Cricket. In this edition of the Cricket Library Podcast, Kepler Wessels joins host Matt Ellis to share his reflections on the origins of his passion for cricket, breaking into First Class Cricket at age 16 whilst still at school, moving to England and the influence of Tony Greig in getting him to Australia to play World Series Cricket. We hear about Kepler's test debut, where he made a big hundred, and we clear up who was to blame for the run-out of Greg Chappell in that innings. He shares his mindset for taking on and conquering the almighty West Indies pace attack of the 1980s. We get some insights into the Sheffield Shield final in the 1985/6 season and his dismissal of Mark Waugh in that game. Kepler speaks of the surprise of returning to play international cricket for South Africa, the thrill of beating Australia in their first game of the 92 World Cup and the disappointment of bowing out in a rain-affected semi-final. He shares the plan they hatched to dismiss Allan Border in the famous Sydney Test Match of 1994 and the elation of scoring a century at Lord's at the back end of his career. Kepler updates us on what he is up to now, including his work at Kepler Wessels Training. Of course, we don't let him get away without asking who the three people he would most like to join him at the cricket nets. Please remember to subscribe to the Cricket Library Podcast on your favourite podcast provider and leave a review to help us to continue to start conversations that inspire a love of cricket.