It is Wednesday 5 January 1994 and one of the more memorable SCG Test Matches is in the balance with Australia finishing day four at 4-63 with Allan Border at the crease with Mark Waugh with Fanie De Villiers on a roll having dismissed Slater, Boon, nightwatchman Tim May and opener Mark Taylor in an inspired spell late in the day.
High quality Test Match cricket was unfolding before our eyes in a low scoring game that could still go either way with Australia chasing the target of 117. Things were tense, AB was coming to the close of his career, and in fact this is the last time I would see him bat live. He had made 49 in the first innings before he was out caught behind off the bowling of De Villiers.
These facts all fade into the background for me however, with the highlight of the test match coming for me after stumps on day four when my brother and I were milling around out the back of the Member's Stand chasing autographs. Top of our list was the skipper who we were hoping to catch before he pulled stumps on his career.
We waited quite some time before we spotted AB trying to make his way discreetly out of the ground on his way to the team bus. There was no time to lose and we did not want to miss out, so I raced up to the great man with a poster in hand ready to ask the question.
Trying my best, I asked the question as politely as I could. AB stopped, looked at my brother and dropped his bags on the ground letting us know that in order for us to have his autograph we would have to carry his bags to the bus.
As loyal members of the Duncan Fearnley Junior Cricket Club, it was certainly a privilege to have this honour bestowed upon us. It is not every day that the Australian captain asks you for a favour and we made sure we did not let him down.
Once the bags were securely stowed under the bus, AB having signed plenty of autographs for the others on a similar quest to ours, we had accomplished our mission and secured what we considered the pièce de résistance.
Unfortunately, Australia did not get the job done the following day with South Africa claiming a remarkable 5 run victory as Australia collapsed to be all out for 111. AR Border was bowled by Allan Donald without adding to his overnight score and Fanie De Villiers the hero for the visitors finishing with 6-43 off 23.3 overs.
Border's men bounced back in Adelaide before the skipper led the team for three more Test Matches in South Africa before retiring with an incredible 11 174 runs to his name at 50.56. Phenomenal numbers for the man who took over the captaincy from Kim Hughes in what was a tough period for Australian cricket.
When people ask me my favourite memories of Allan Robert Border, I think of him winning the World Cup in 87, bringing home the Ashes in 1989, lifting the World Series Cup on multiple occasions, his mental toughness, brilliance in the field and his more than handy work with the ball. Alongside all of his obvious on field attributes, the day I carried his bags to the bus in exchange for an autograph is certainly up there with one of the best.
What is your favourite memory of the great AR Border?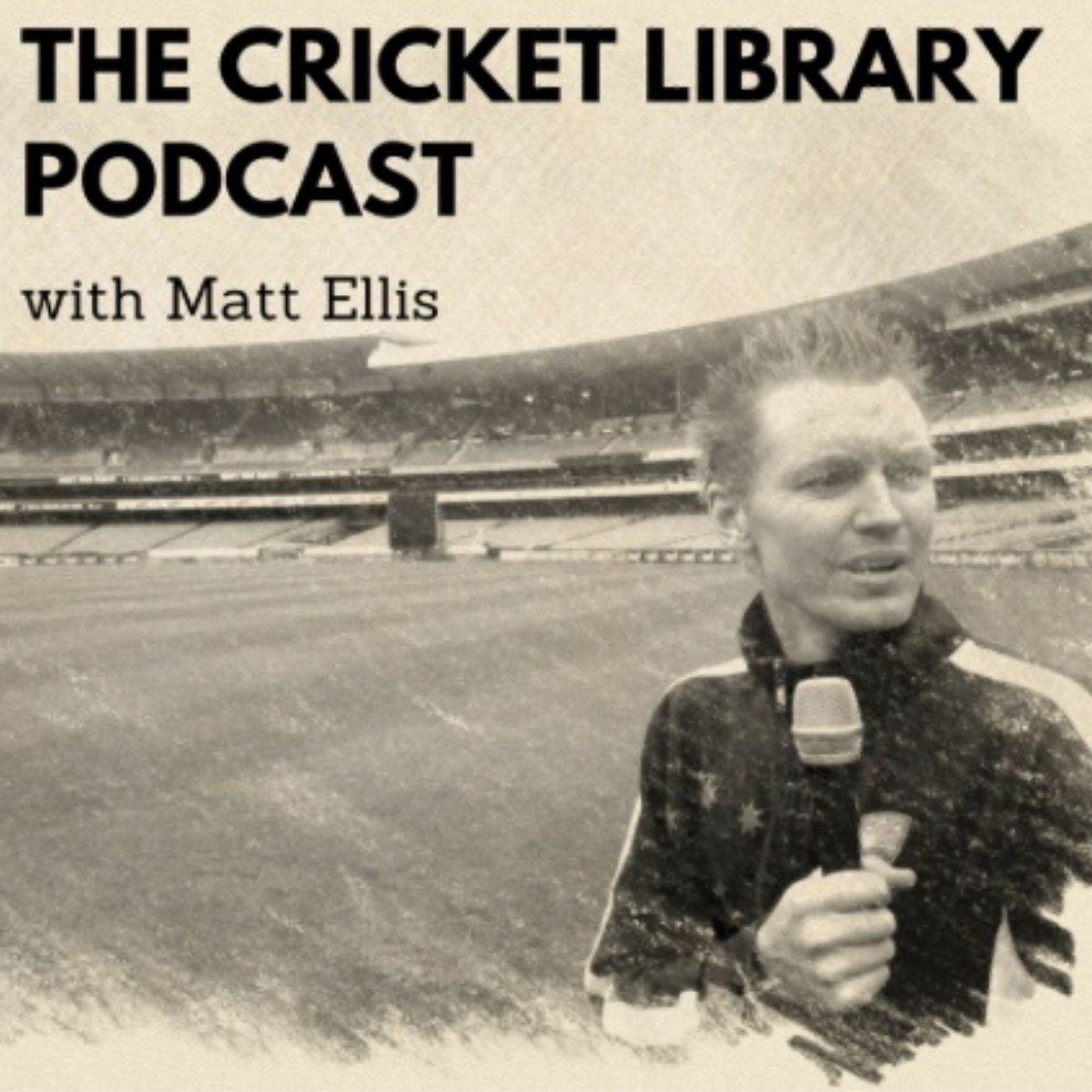 Cricket Library Weekly – 9 December 2022
–
The Cricket Library
This week Robbie Mackinlay returns to the Cricket Library Weekly and is joined by Matt Ellis as they run their eye over the squads for the upcoming KFC Big Bash Season. Tabbsy takes us through a raft of statistics covering off on some interesting Adelaide Oval data and further discussions around the batting prowess of Marnus Labuschagne. Finally, we take a look at the Australian Women's Cricket team tour of India where Alyssa Healy will take on the captaincy responsibilities. Please remember to subscribe to the Cricket Library Podcast on your favourite podcast provider and leave a review to help us start conversations that inspire a love of cricket.