TJ Zoehrer had the distinction of representing Australia in 10 Test Matches and 22 One Day Internationals. He was an accomplished gloveman and respectable batsman who scored over 5000 First Class runs. Zoehrer's leg spinners were also more than handy providing another string to his bow.
Readers of cricketing literature rejoiced in 1995, when Zoehrer put pen to paper and told all in a compelling account of his career in the hard hitting autobiography, The Gloves Are Off. To quote the front cover of the text, it was at that point in time "Cricket's most explosive expose".
Cricket librarians around the world stocked their shelves with this one, knowing that astute readers would want to know just what went on behind closed doors during Zoehrer's tenure in the Baggy Green. There was also an appetite for insights of his final years playing for WA and the political climate at the WACA at the time.
Was their a feud with RB Simpson and if there was, what was at the source of the tension?
What really happened at the end of the tied Test Match in India?
How did he feel about the appointment of WA's captain in 1994?
These questions and many more were finally put to bed in this compelling tell all autobiography. As well as this we get a deeper understanding of Zoehrer the man and his convictions.
For young book monitors and those making their way as librarians, it is strongly recommended that you acquaint yourself with the man affectionately known as 'Ziggy'. Having an appreciation for his story will put you in good stead for your career and give a general boost to your social capital.
When it comes to reading this one, our librarians unanimously agree that making a trip to the WACA Ground in Perth is the best way to fully immerse yourself in the text.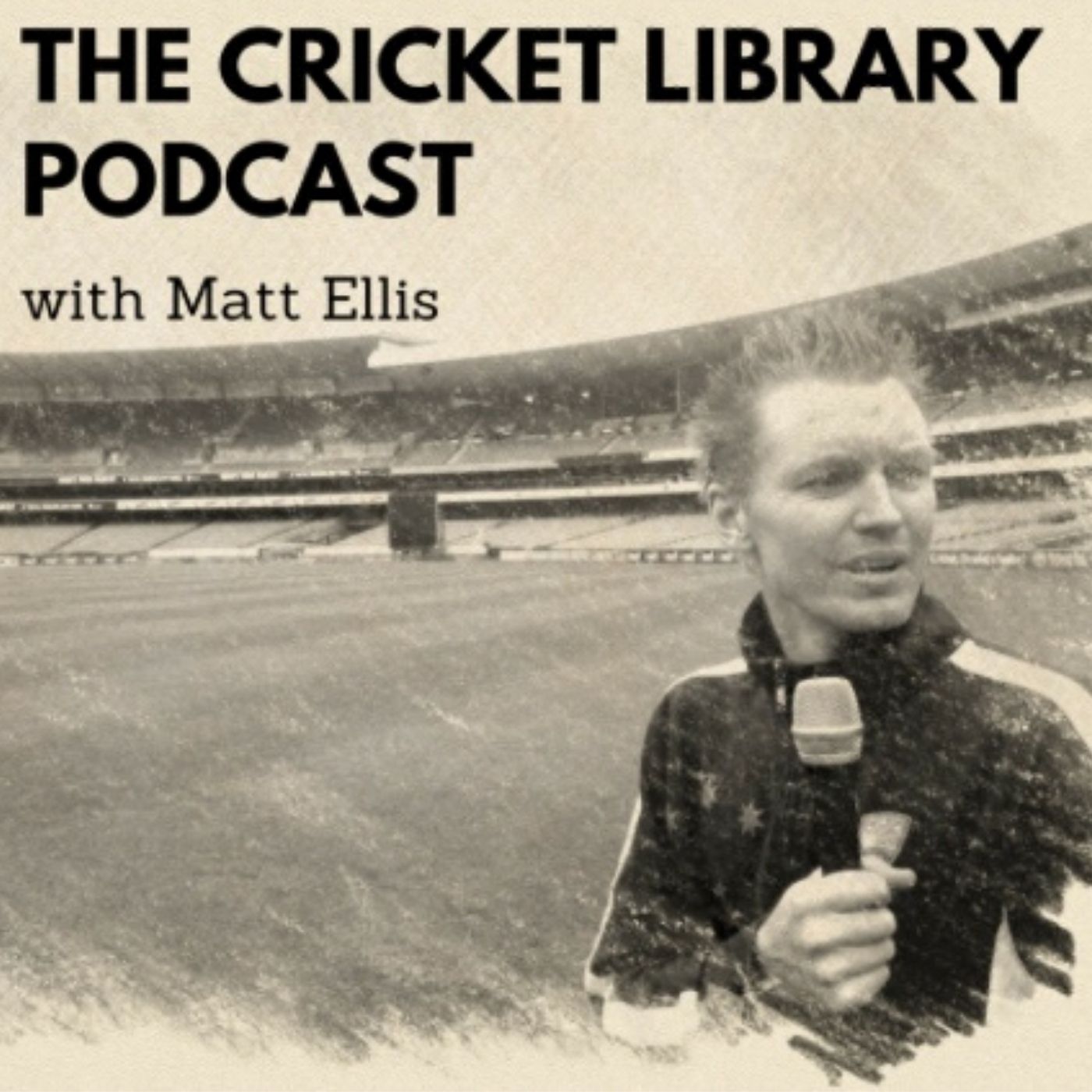 Michelle Goszko – Special Guest On The Cricket Library Podcast
–
The Cricket Library
Michelle Goszko is one of the most passionate cricket people that you will ever meet. In this edition of the Cricket Library Podcast, we will hear from Michelle about the origins of that passion and how it lead her to a distinguished career with the highly successful NSW Breakers and National honours. Michelle sheds light on her historic double hundred on Test debut, the winning culture at the Breakers, winning a World Cup at Eden Gardens and her prowess with the ball. We also get some insights into the highs and lows of being an elite athlete and her transition out of playing cricket into coaching and commentary roles. The cricket family was in shock last year when Michelle suffered a stroke and she shares openly about the impact of this and her road to recovery. Needless to say, we ask Michelle to select three people that she would most like to have a net session with. Please remember to subscribe to the Cricket Library Podcast on your favourite podcast provider and leave a review to help us to continue to start conversations that inspire a love of cricket.